Discussion Starter
•
#1
•
Here's one that turned out to be a lot tougher than I anticipated... and just to boot, the photos I took were at the wrong setting, so this is a short write-up for the amount of work! LOL
It was raining when I got the car back to the workshop, so I began with the engine detail. Trigger-spray APC all over, brush it in and then I steam-cleaned the grunge off.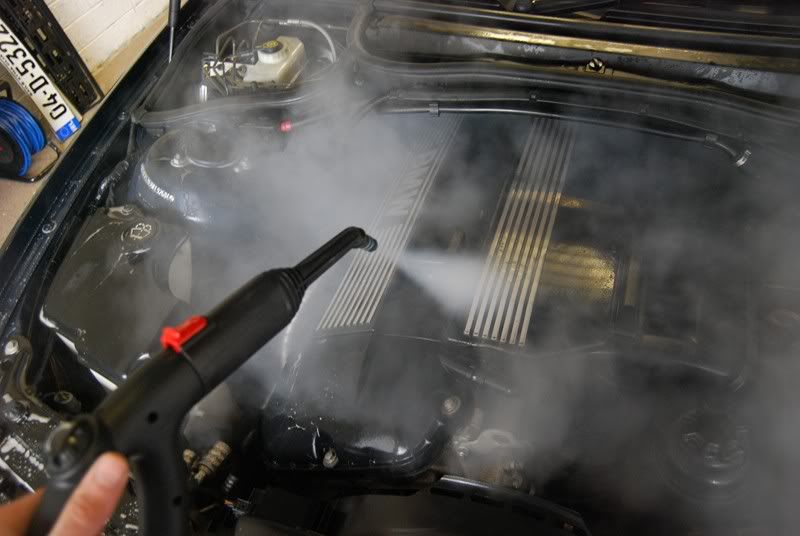 Then I liberally sprayed a 3:1 solution of PERL over the plastics and left it to dry in...
Next, I pulled the car down under the bright lights for an inspection of the paint. It was worse than I thought...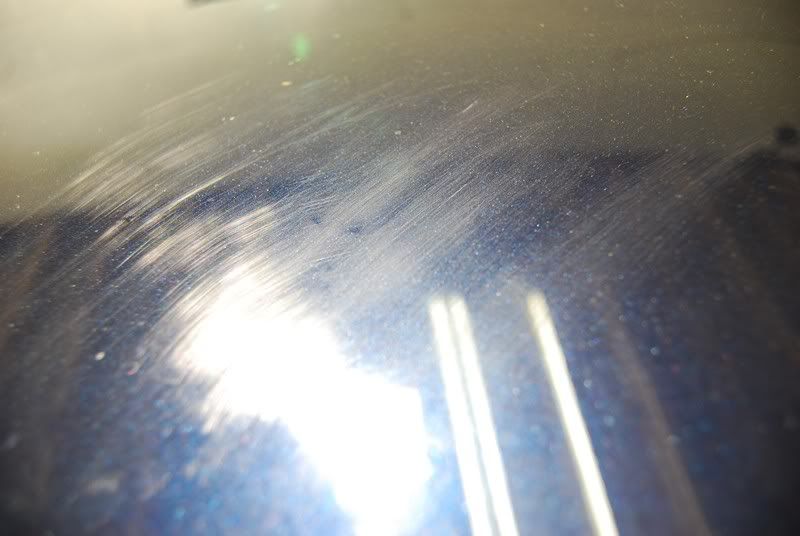 The scratches seemed to be as deep as 400 grit and worse in some places. Also, I don't know how it got there, but there was even pig-tail damage from where somebody used a rotary just under the petrol-cap area.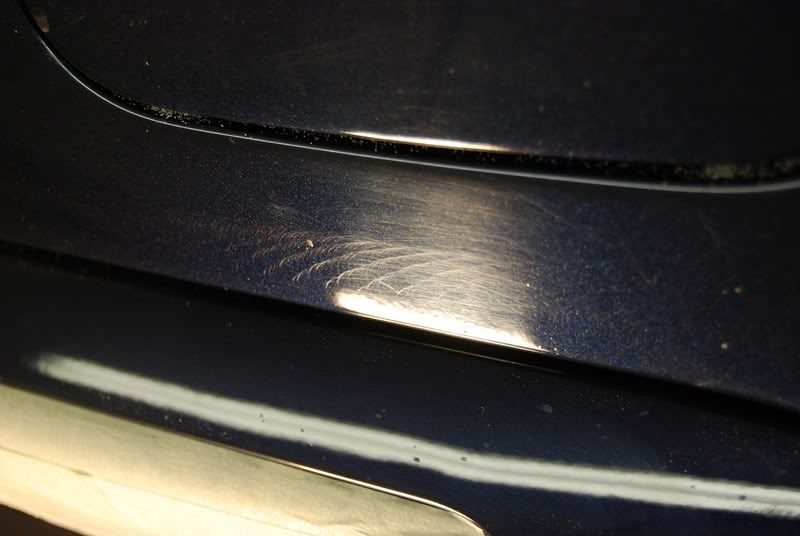 Nothing for it... sand-paper and discs in to soak while I prep the car.
No prepping pics as they didn't come out very well! So here's what a lot of the paint needed...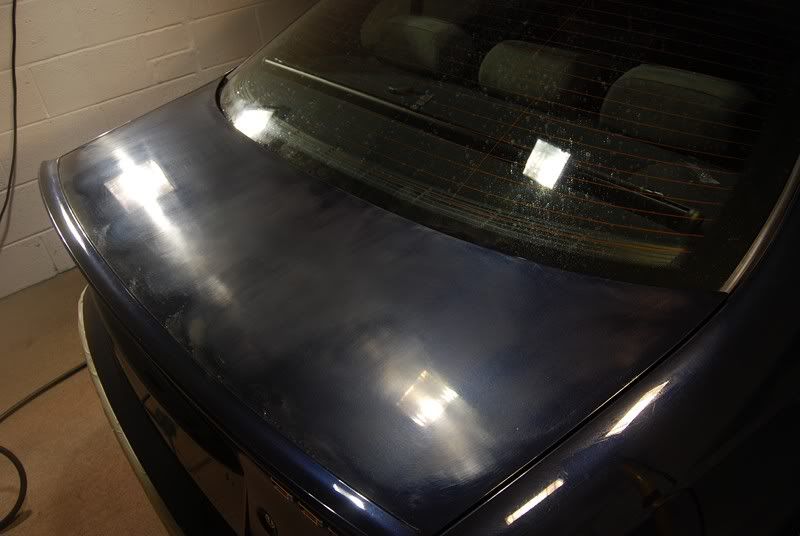 Having done all the polishing, I came in the next morning and decided there was something not quite right with the overall look. It took me a minute but then decided it was the trim and seals. They just looked old. So time for some quick cosmetic surgery with a 2-stage trim restore and CQuartz coating on the paint...these are sort of 50/50 pics of the dye being applied to the seals.
Next up, the interior. It wasn't too bad, just needing a general tidy up, vacuum, shampoo extraction and steam-sanitising.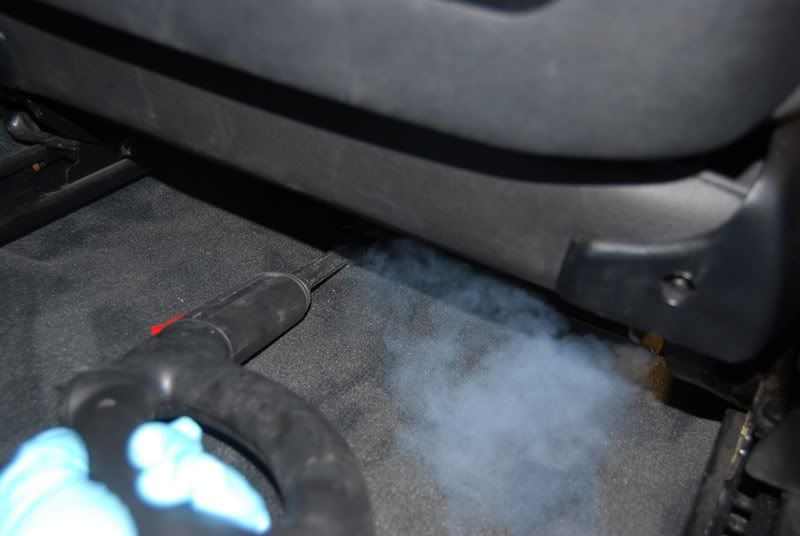 Mats were vac'd, shampoo'd and steamed as well. That worn patch in the drivers mat was annoying me though...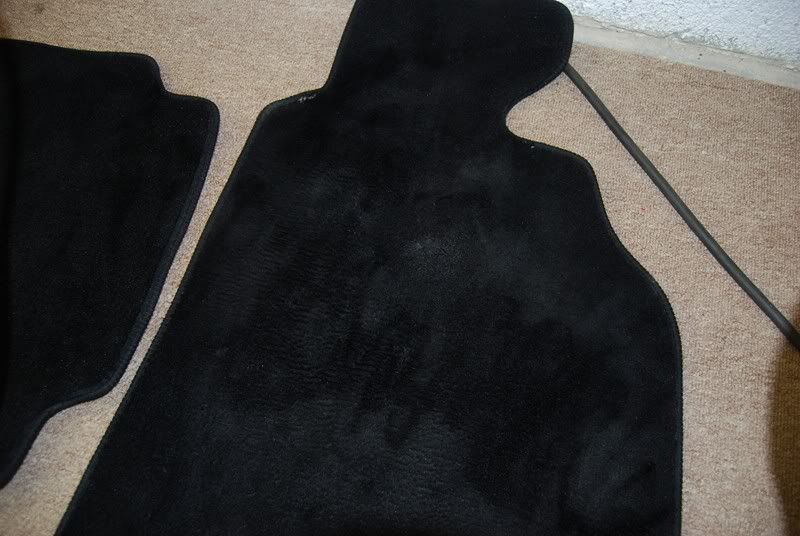 With that bit of patching up done, and the interior dried, it was time to coat the inside thoroughly with So2Pure to keep generating fresh oxygen.
Only 4 after-shots! Sorry, John..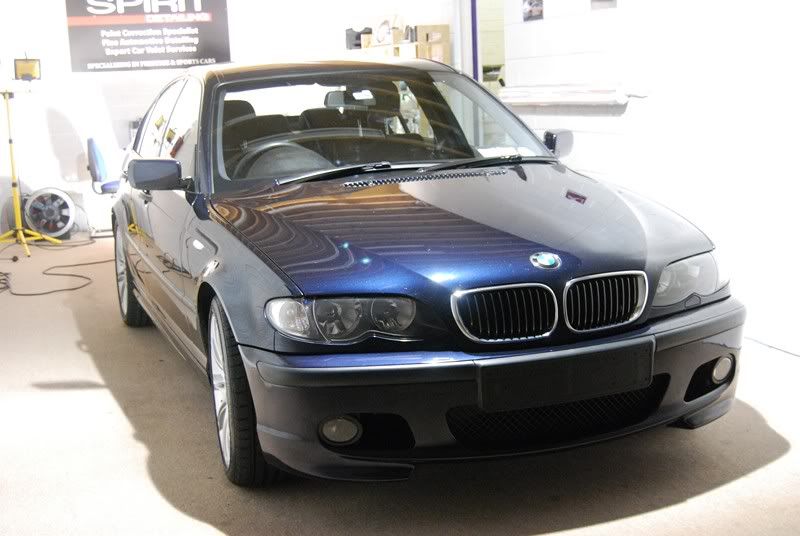 Thanks for reading guys. Sorry it was a bit disjointed!
Brian