FOR SALE
1999 318i Cabrio
147,000 miles
No test
No tax
Avus Blue
Leather
M-Sport
Navy hood
Full auto hood
16" Style 32's
Would need tires, rear discs and pads and 2x front drop links from what I can see for NCT. Rear brake hoses and metal lines are in excellent shape with virtually no signs of ageing. Possibly changed out at some point. I Briefly drove it and drives well and is solid on the road. The airbag light is on and I shall be plugging in to see what the fault is. Rear arches are very good, front left wing slight damage (minimal), roof and windows work, driver side window WAS slow to go down however I removed the door card to inspect the door handle mechanism and grease all window runners, pivot points and clean motor gearing. Window now operated perfectly.
The car is now being daily driven for the weekend to highlight any more possible issues but so far so good. The driver side door handle is broken so entry can only be gained via passenger side door, leaning over to open driver side door. I washed the car, and gave it a quick hand polish and swapped out the style 32's for my Motorsports for the weekend as these have good rubber on them. I have to say with little time so far gone into it that car is looking fantastic for its age. Friday night was a late one doing a few bit to it which are mentioned below.
WORK DONE TO DATE:
NEW Smoked front and side indicators fitted
NEW Rear lip spoiler fitted
Motorsport wheels fitted
(Not going with car)
Will be going with 16" style 32's.
Inside hoovered and wiped down.
Washed, hand polished and tires dressed
Front bumper realigned properly
NEW New air filter
NEW New plugs
With a proper full interior detailing and scrub up and good exterior machine polish this car would really standout. There are very few pin dents on it and minimal stone chipping on the front nose cone and bumper etc. Nose cone is of course slightly pushed in which seems to be the trend on E36's at this stage NO signs of any previous paint work carried out or crash damage. It has had a new windscreen at some point in is life and clearly wasn't done properly as there is small rust around the frame.
€1600 as is on 16" Style 32's.

OTHER BUYING OPTIONS ARE AVAILABLE, SO CAN BE FULLY CLEANED, TESTED and SERVICED AT ADDITIONAL COST
VIN DECODE:
Type code BH32
Type 318I (EUR)
E series E36 (C)
Series 3
Type CABRIO
Steering RL
Doors 2
Engine M43
Displacement 1.80
Power 85
Drive HECK
Transmission MECH
Colour AVUSBLAU METALLIC (276)
Upholstery LEDER CASUAL/HELLGRAU (P7TH)
Prod.date 1998-12-22
Vehicle options
S255 Sports leather steering wheel
S269 BMW light alloy wheel, radial spoke 32
S391 Soft top, dark blue
S399 Soft top, electromech. all-autom.
S423 Floor mats, velours
S428 Warning triangle and first aid kit
S441 Smoker package
S481 Sports seat
S520 Fog lights
S687 Radio preparation
S704 M Sports suspension
S715 M Aerodynamics package
S719 Sports Edition
S785 White direction indicator lights
S818 Battery master switch
Vehicle options
S863 Retailer Directory Europe
S880 On-board vehicle literature English
S925 Dummy-SALAPA
S214 Automatic stability control (ASC+T)
S411 Window lifts,electric,front/rear
S510 Headlight aim control
S853 Language version English
WHEN IT ARRIVED: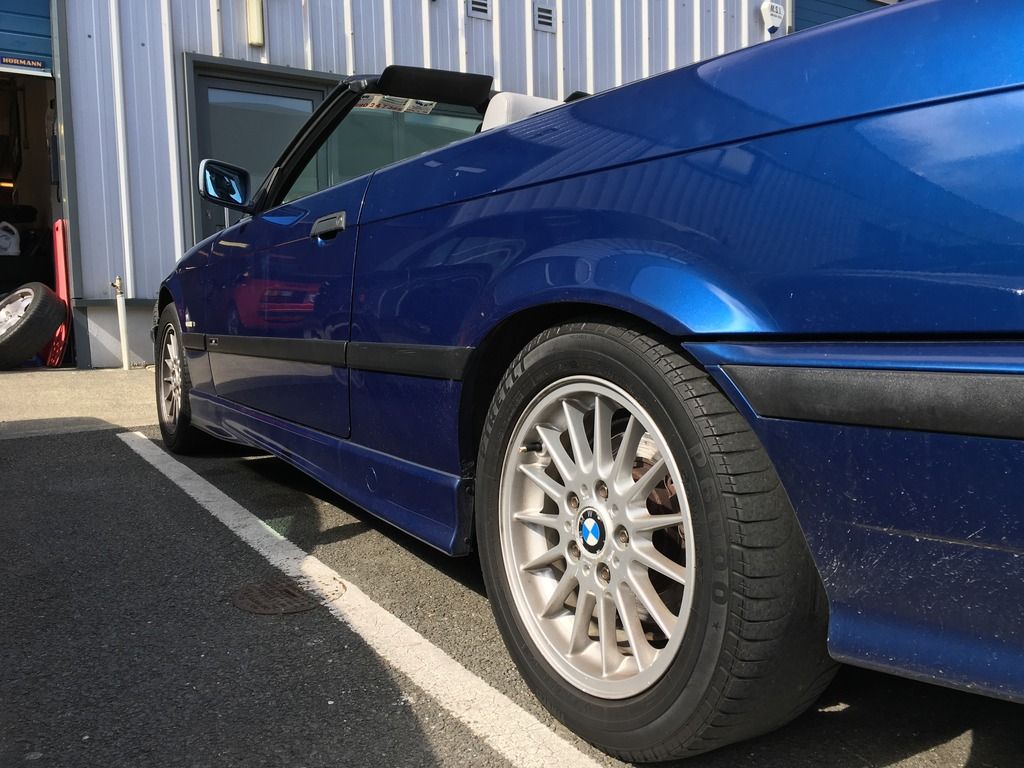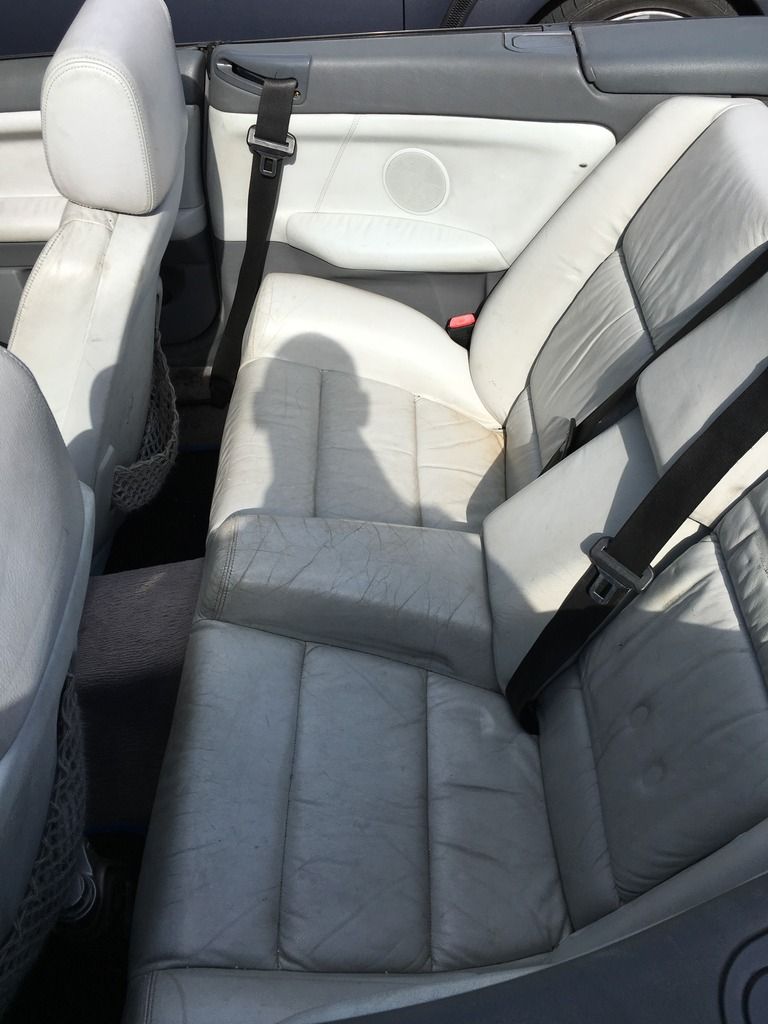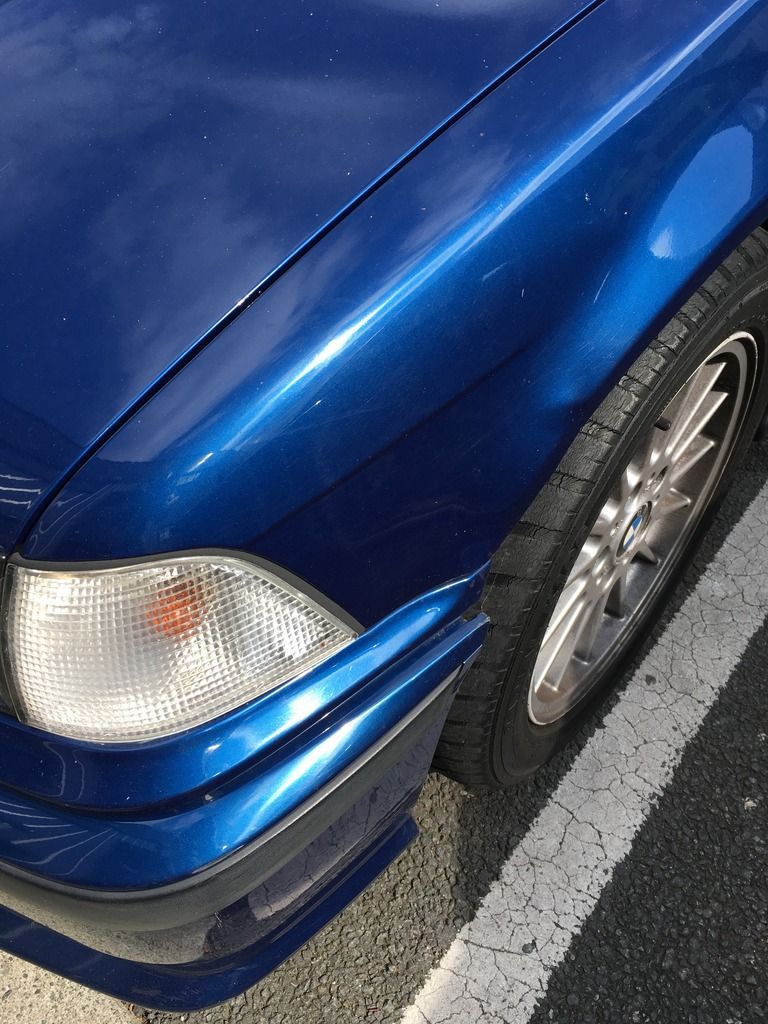 AFTER SOME LIGHT CLEANING: