Discussion Starter
•
#1
•
I just spotted this & thought that someone migt be interested in it:
http://www.ebay.com/itm/27078596679...66794&_sacat=See-All-Categories&_fvi=1&_rdc=1
It allows you to play music stord on a USB stick or SD card through your standard factory fit radio.
Just search for something like:
USB/SD MP3 Player-BMW E46,E38,E39,X3,X5,Z4 40-pin Flat
if this listing is no longer available (if you happen to stumble across this thread a few months down the line.
It delivers CD-quality sound directly into the factory sound system via the CD changer port, without the loss of sound quality that occurs with existing cassette and FM transmitter solutions. Directly control from car stereo panel, user only need a SD card or USB disk, then you enjoy the digital music (MP3/WMA) in your car, Aux input for external audio sources, Auxiliary devices such as MP3 players, Potable DVD players, MiniDisk Player, handheld gaming systems, notebook computers and IPHONE can be added to the OEM radio while delivering optimum sound quality.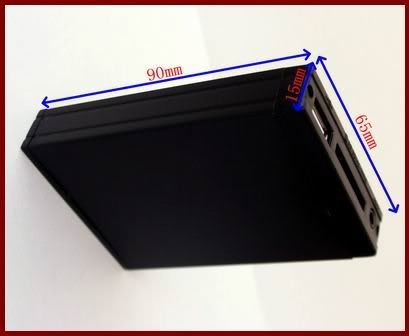 Features:

1. Plug&play, CDC alternative

2. Connected with wire harness, not FM signal controlled ,Hi-Fi guaranteed

3. Controlled by vehicle Head Unit, support Steering wheel operation

4. With imported Hi-Fi Decoding Chip, perfectly support MP3 and WMA tracks

5. Supports SD/SDHC/MMC card/U Disk/Card Reader/Hard Disk

6. Supports external audio source(MP3 MP4 PSP Mobile Phone) via AUX in port

7. Playlist function same as multi CDs

8. Supports Last Position Memory (LPM)

9. Vibration and interference proof

10. Easy to install, no damage to original car decorations for different car models or car radios