Discussion Starter
•
#1
•
I put this in Bart's thread over in the showroom, but just sticking it here for reference as well...
-------------------------------------------------------------------------
Bart's E30 M3 was one of the tougher paint corrections that I have had for a number of reasons. The curves, contours and very sharp corners on the body combined with a hard and detailer-resistant paint made for a challenging correction. There were already a number mis-haps that some previous person with a rotary inflicted on the paint so I could tell that it needed some serious, proper attention and TLC.
On with the detail.... started off with a good cleaning of the trim and those superb wheels...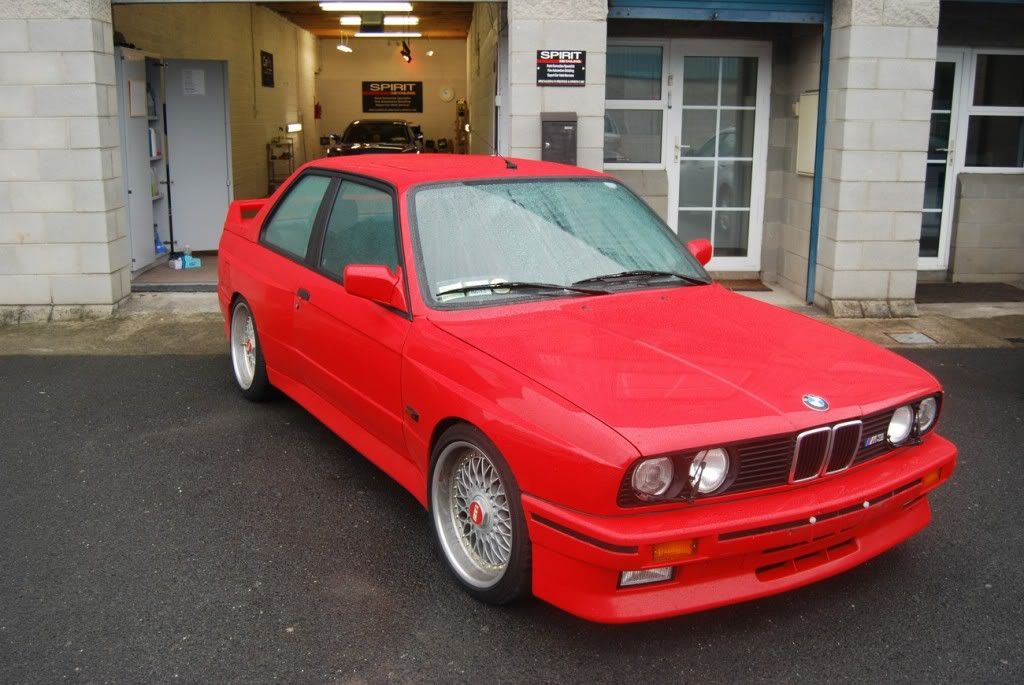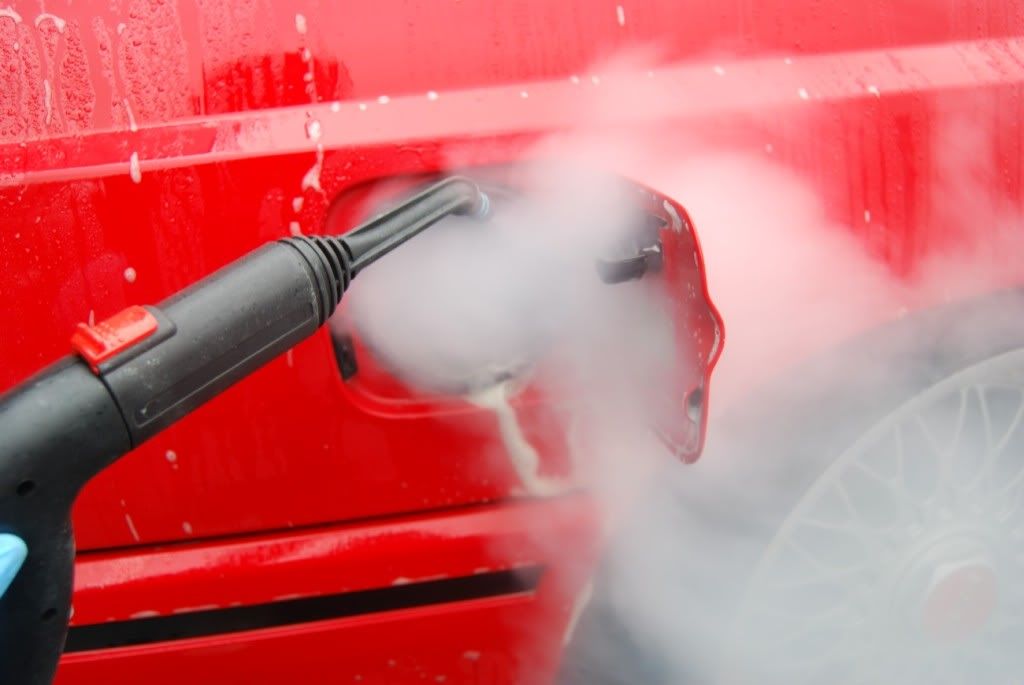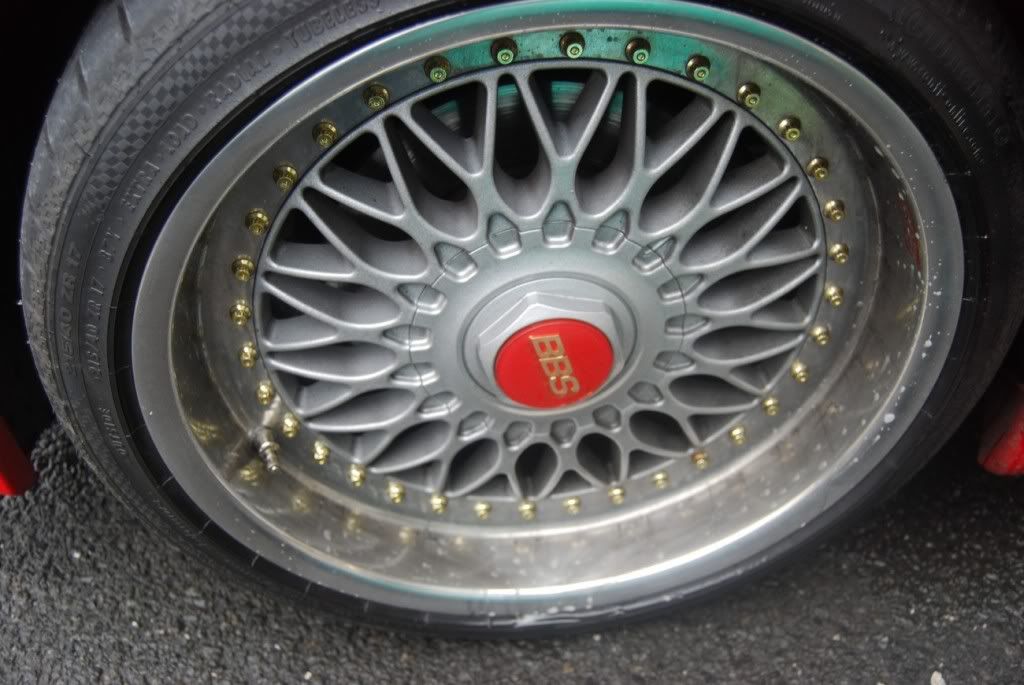 Okay, then it got the full paint detox, tar removal and clay treatment. You don't need photos of that....
Afterwards, it was gently towel dried and compressed air used to blow out all the crevices and gaps...
Under the lights inside, I got a better idea of the damage...
Being a very rich red, I used all 3500 watts of lighting on the paint, including halogens and metal halides.
Polishing: Gtechniq P1 & Lake Country Orange Pad on the Orbital Rotary to keep the heat down.
Finishing: Gtechniq P2 on Lake Country Black Pad on the regular Rotary
Protection: RMP Crystal Diamond Glaze applied with Orbital Rotary Polisher, simultaneously cured with a heat gun for extra layering.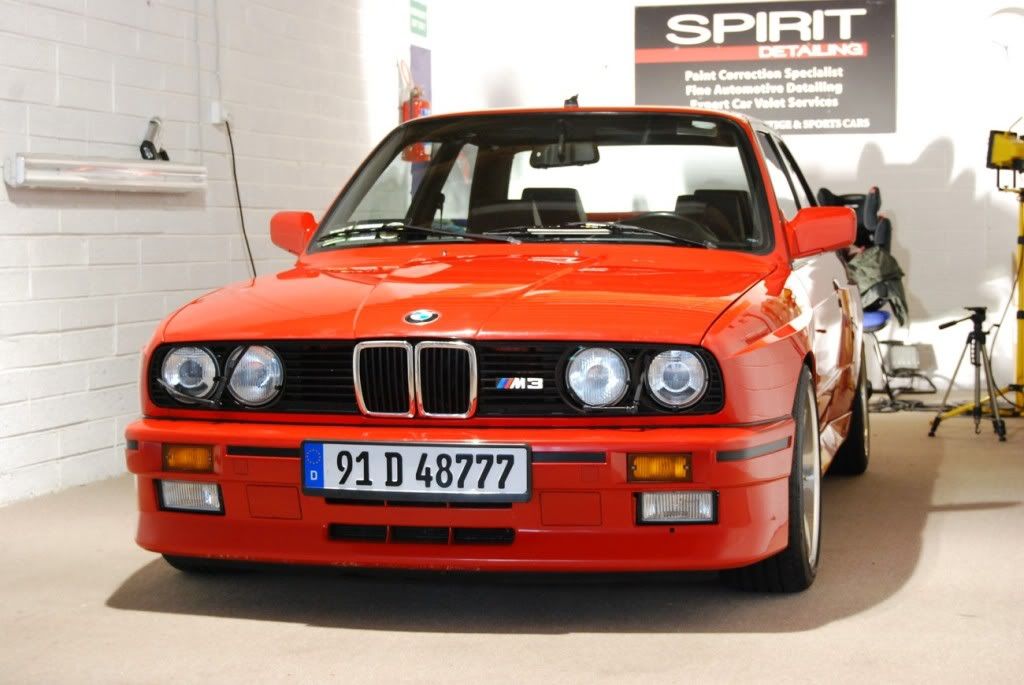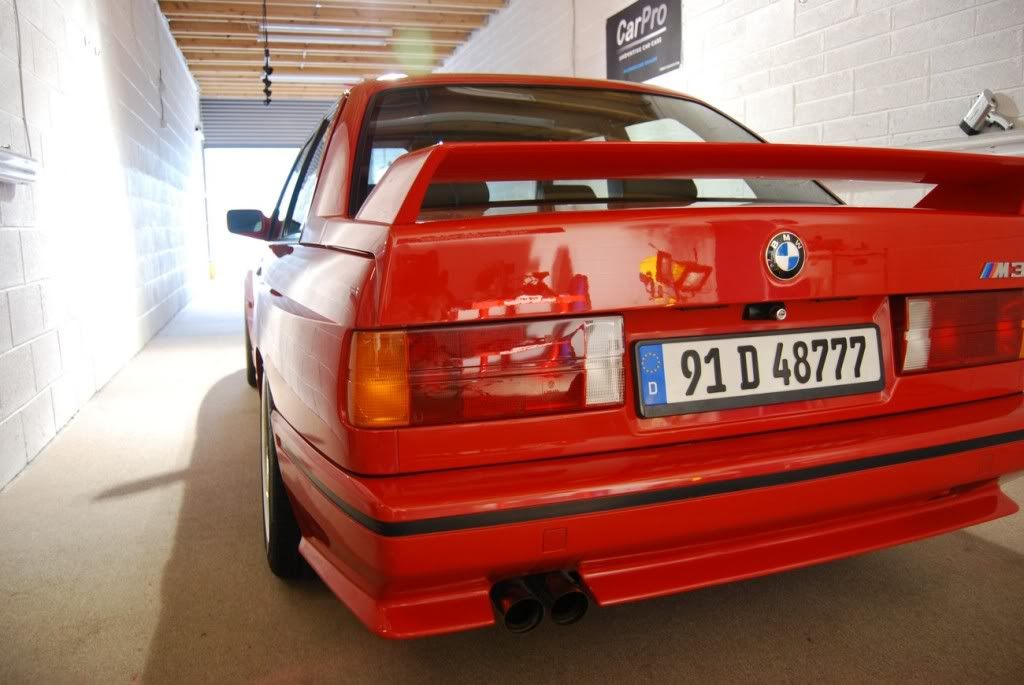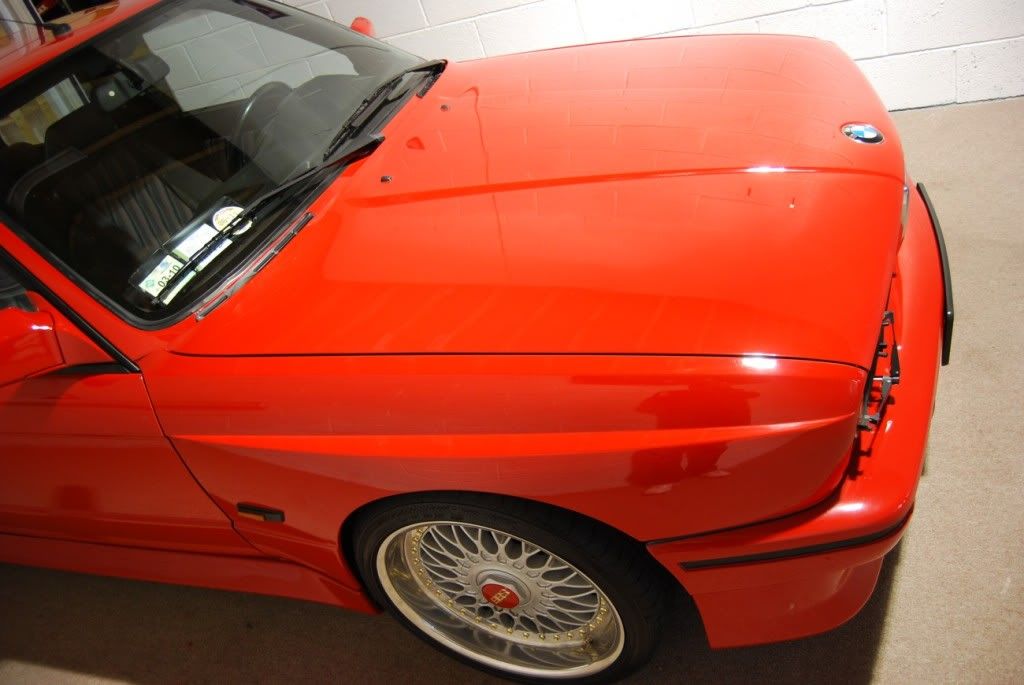 Pity there was no sunshine, but what a great car regardless of the Irish weather! I didn't do anything with the interior but here are a few photos to show the unusual trim design for the E30 M3.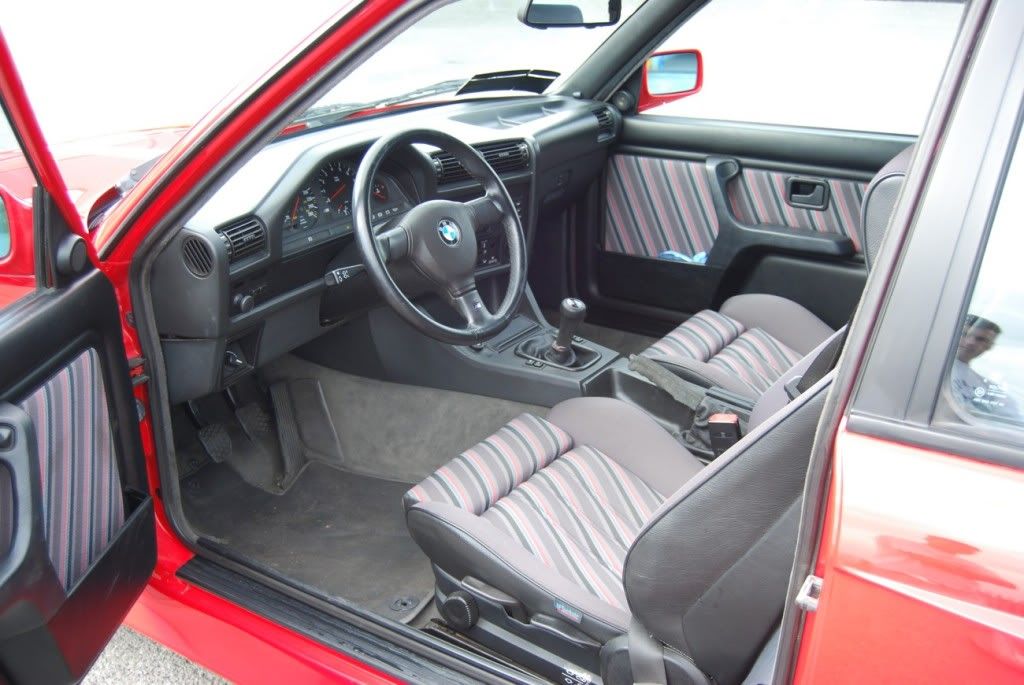 Thanks Ronan.
Cheers
Brian