Just picked up the new car I've been waiting on for a while now..had to
take a day off to get it, but was well worth the wait.
I managed to source (after a good bit of searching) an immaculate (really)
E46 325i Sport facelift model in Topaz blue.
The dealer I dealt with was extremely professional and specialises in M Power
machinery, some of the stock they had was drool worthy, forgot to bring my
camera along though.
They completely detailed the car, fully waxed, valeted the interior
and detailed the engine bay. Was very impressed with them.
The spec includes:
-Genuine Sport model
-Unmarked black leather interior
-Heated seats
-Rear PDC
-Xenons
-CD player (no changer, but will be fitting a Dice Silverline)
-Carbon cube interior trim
-Unmarked MV1 alloys
-Bridgestone Potenza Runflats all round
Took a couple of quick pics this morning, excuse the quality.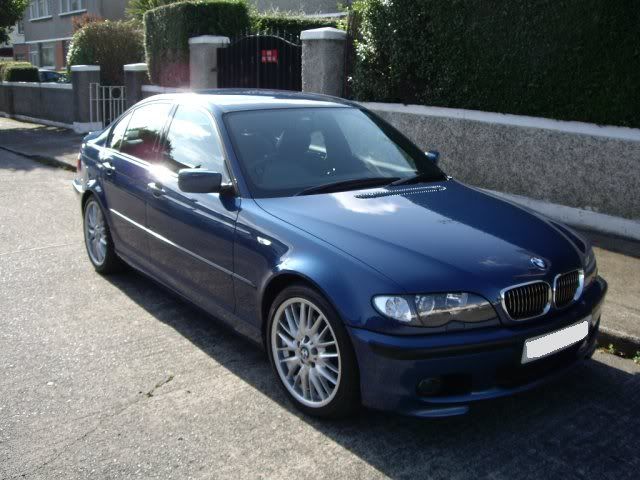 Also, fitted a Simota Gruppe M replica as per my other thread.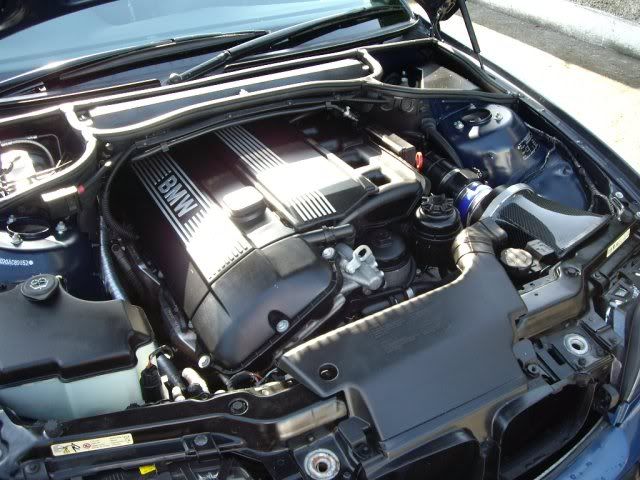 I'll be taking better pics when I get a chance...
Thanks for looking, any comments welcome too!