Cupholders retail €42 - Groupbuy - €30
Coin holders retail €28 - Groupbuy - €20
Both retail together at €70 - Groupbuy - €50
Closing Date: 21st March / When full list pays
Thought I would attempt this condidering lots of people have being enquiring about them over the last few months.
Have the go ahead to run a group buy for Cupholder & Coin Tray. These will be genuine BMW.
Most e46's have #6 in the diagram below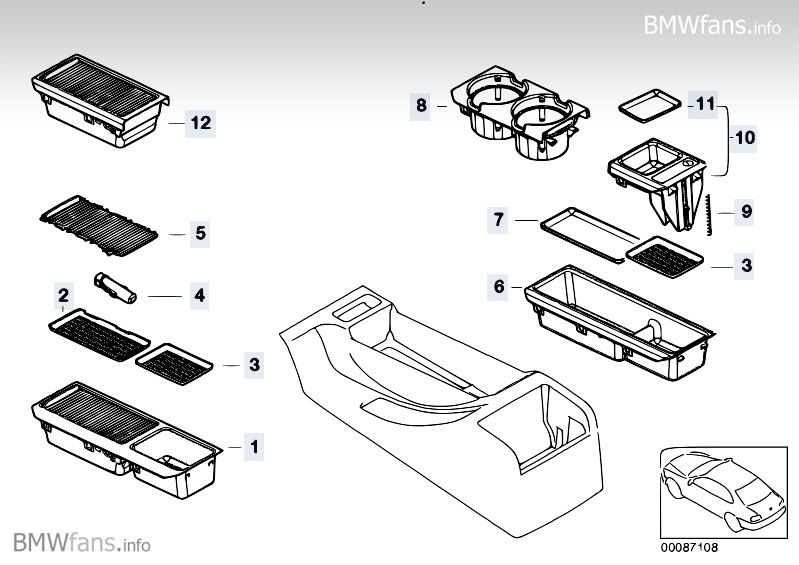 this group buy is to replace that whole unit with #2 in the diagram below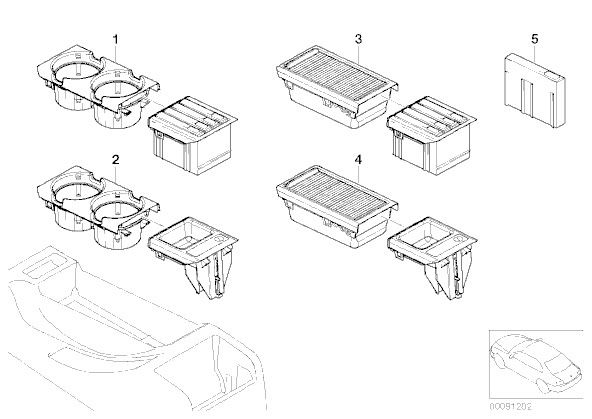 I have no prices yet but if you are interested stick your name down on the list, if you are not happy with the prices then remove your name.
I will be excepting Bank Transfare, Cash & PayPal as payment methods to make it easy for people and collection can be arranged via meets etc. I will not post or deliver to Carlow like I was asked to with my last group buy
Part#: 51 16 8 217 953 (Cupholder)
Part#: 51 16 82 17 957 (Coin Tray)
1. Ger