Discussion Starter
•
#1
•
Today I finished of a job that I started two weeks ago. The installation of Dension gateway 500, Dension AVR & DVB-T receiver (Digital TV tuner) in a 2007 e63 M6.
This particular car is what can only be described as stunning, immaculate & awesome! It is a well-cared for low miler car. Literally flawless paintwork.
I started two weeks ago with the Dension Gateway 500 install & parked the job as the AVR was not available at the time.
I had forgotten what a mass of cabling that was involved when I installed the same set up in my own e63, each piece on its own was not complicated but put it all together & then it can get a bit tricky.
For some reason there were problems connecting to the car with NCS Expert, I needed to do this in order to code the video in motion. I got a brainwave where I decided to remove the CCC from the car completely & then fit it in to my own e63 & code it through my car! It worked a treat! (I forgot to add the alarm chirps option in the menu though, it wasn't what I was there for but it would have been good to do it seeing as I was there already).
The Dension Gateway has some fibre optic connections, I decided follow what I had done previously in my own car & tap in the fibres at the back off the CCC. All the devices that carry sound are connected in a fibre loops called MOST, the Bluetooth, Logic 7 amp, CCC, CD changer & the Dension unit.
I also hooked up the reverse camera that was already installed, it activates when you go in to reverse but there is interference when the engine is running. I have to find an alternative earthing source to resolve that I think.
Here's some shots of the devices & cabling:
Dension AVR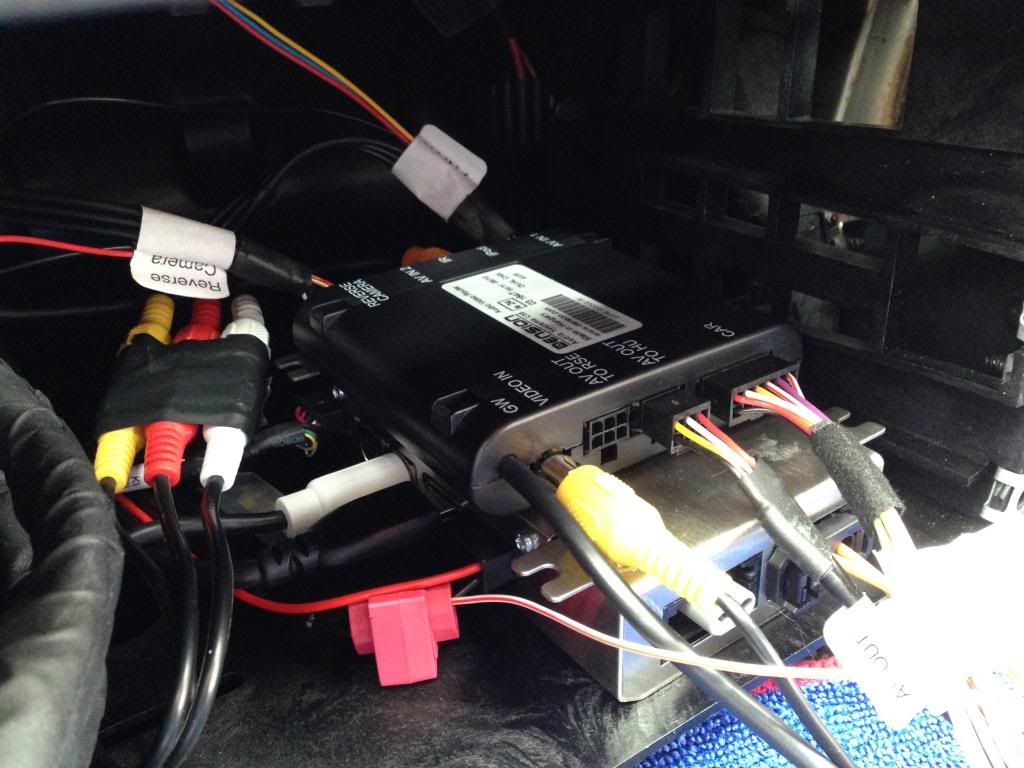 DVB-T tuner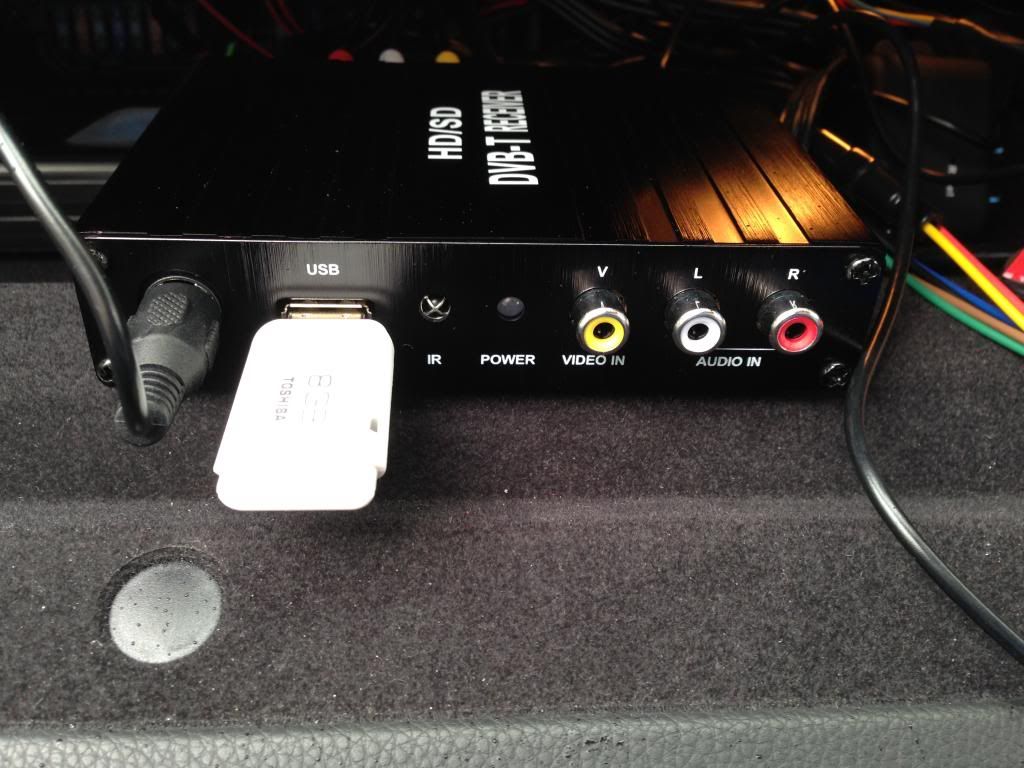 The cabling "mess" prior to tidy up.
Back of CCC: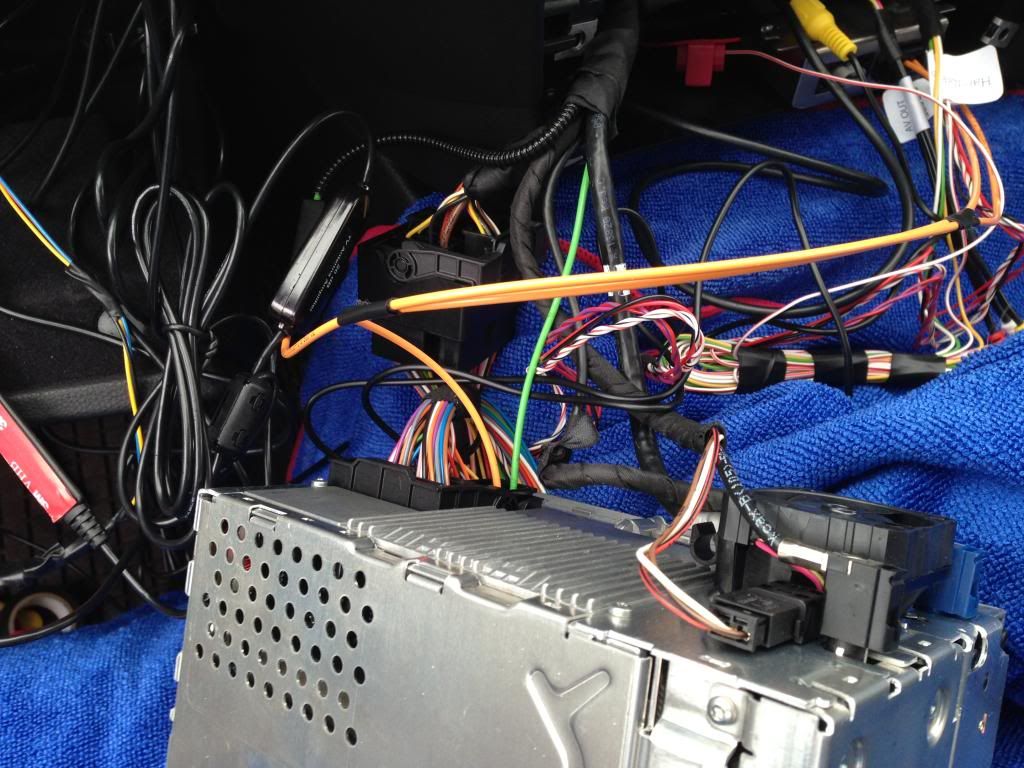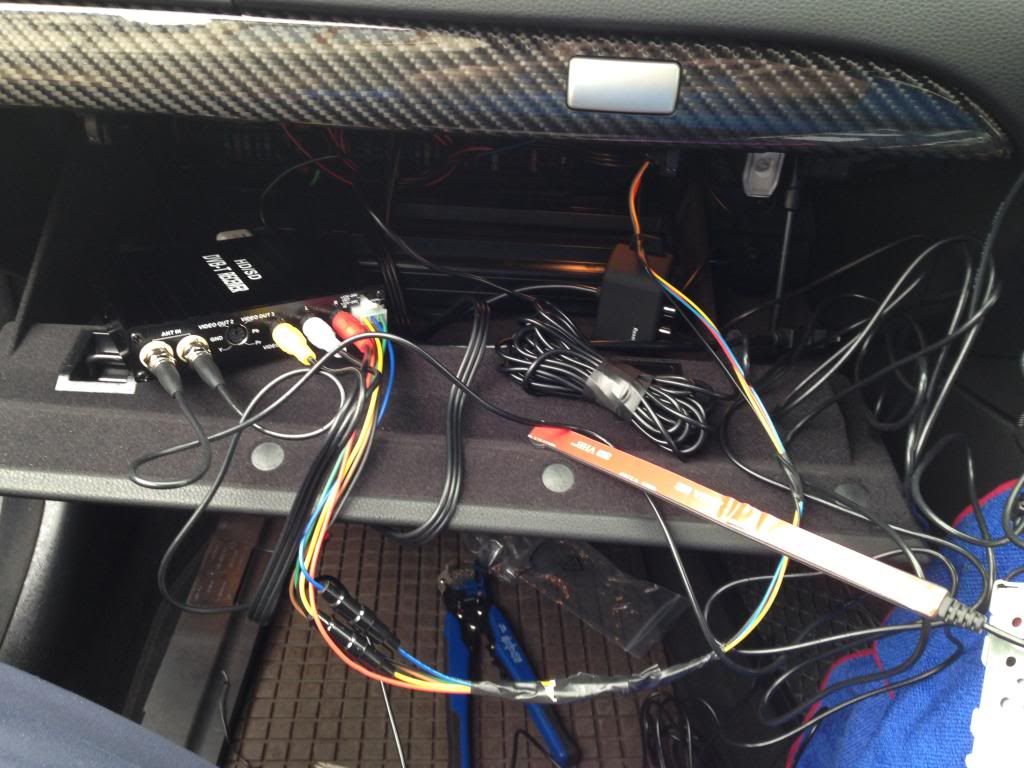 IR Receiver
One of the (two) antennas for TV reception