·
Bring back Fraggle Rock..
Well, I've been having a problem with the new car (E46) since I bought it, in that the fan seems to have a mind of it's own and will go to full speed while on any speed setting. It seems to be a common fault and is more than likely caused by a faulty final stage resistor. I replaced this yesterday (GSF - €75)and am happy to say that the fan functions perfectly!
You will need:
-Phillips screwdriver
-Torx 20
-Torch
-Final stage resistor (GSF P/N: B93499) (BMW P/N: 64118385549) as shown below:
-Patience of a saint.
-To see a Chiropractor afterwards.
Remove the drivers side under dash cover (3 philips screws and fastener to center console) and disconnect any wires for the attached light and speaker. Looking from the side in towards back of centre console you will see a black plastic motor bracket (You may need to hold vent duct out of the way!) There should be 2 obvious connectors, one for the resistor which you should recognise by the silver heatsink partially visable, and one for the motor. The motor will unclip and with it out of the way, you can remove the two torx screws holding motor bracket as pictured below.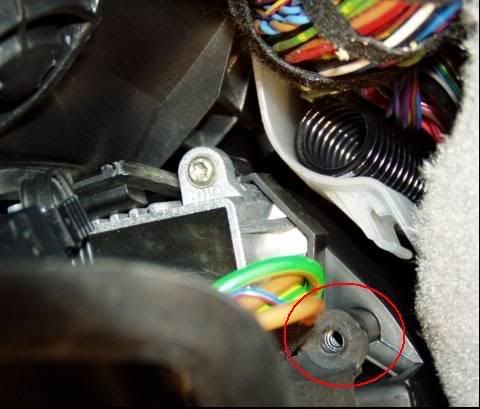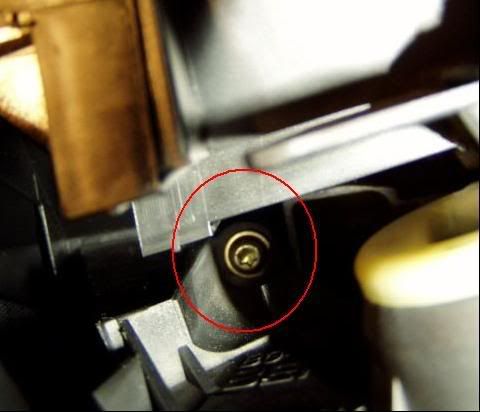 Remove the motor housing, you will need to disonnect the linkage from the top. The resistor should be clearly in view, remove the connector (now is a good time to plug in the replacement unit to test before final installation) remove two more torx screws and release the main clip holding it in. Slot in the new one and resecure (a bit of blue tack on the end of the screwdriver will help as it's easy to lose the screws when reffitting!). When reassembling, make sure the linkage on the motor bracket is secured back correctly, the top of the motor has a slot that fits into the linkage only one way, so you may need to turn linkage a bit for the motor to sit fully in. Resecure the bracket, refit the under dash cover and you are sorted!
(Photos courtesy of E46 Fanatics)