I recently order a Eibach Pro Kit, I hated the gap on the front of my car.
This install was done on a E46 318ci m-sport but it is the same for the rest of the model range.
I only changed the springs in the front of my car as I believe the back is sitting perfect on the 19's and I dont want it any lower.
Result: Very happy with the new stance.
So
The gap
First jack up the car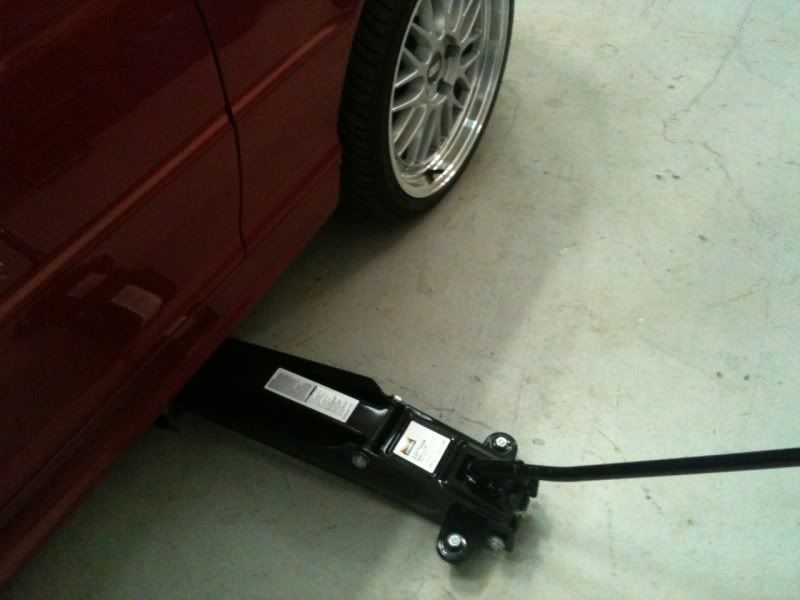 My lug bolts required a 17 socket.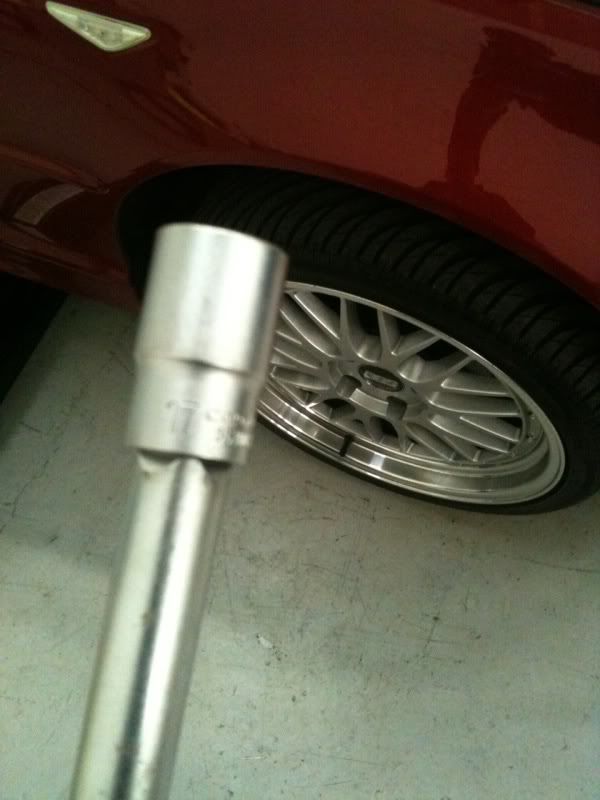 Using a breaker bar makes it a lot easier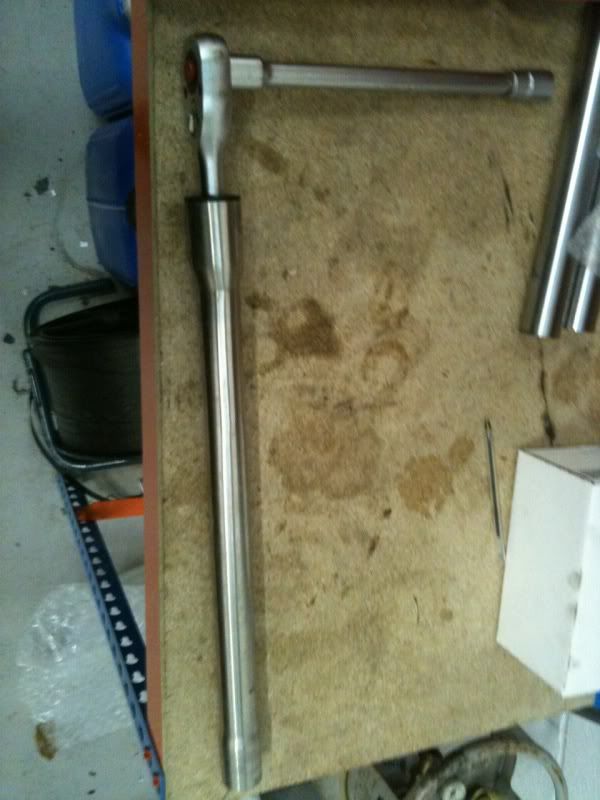 Ensure the car is safe by putting a jack stand under, I did one side at a time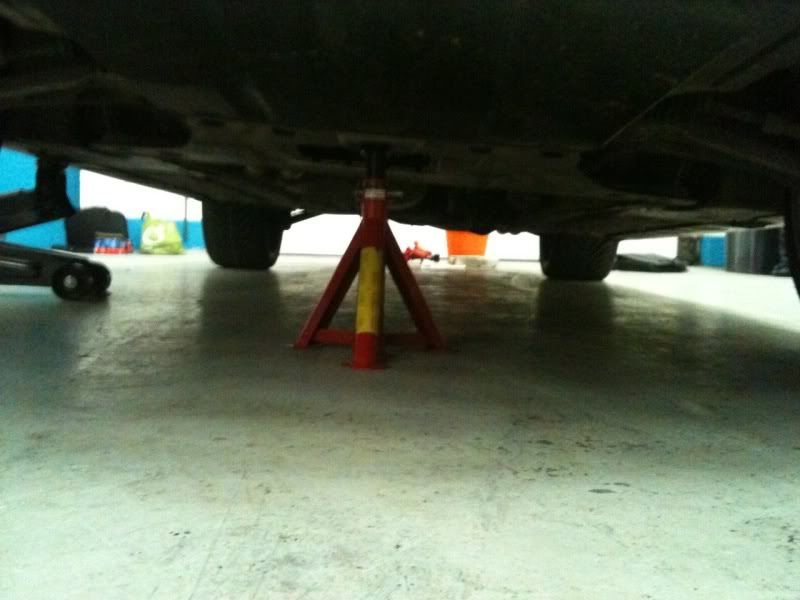 Your strut should look like this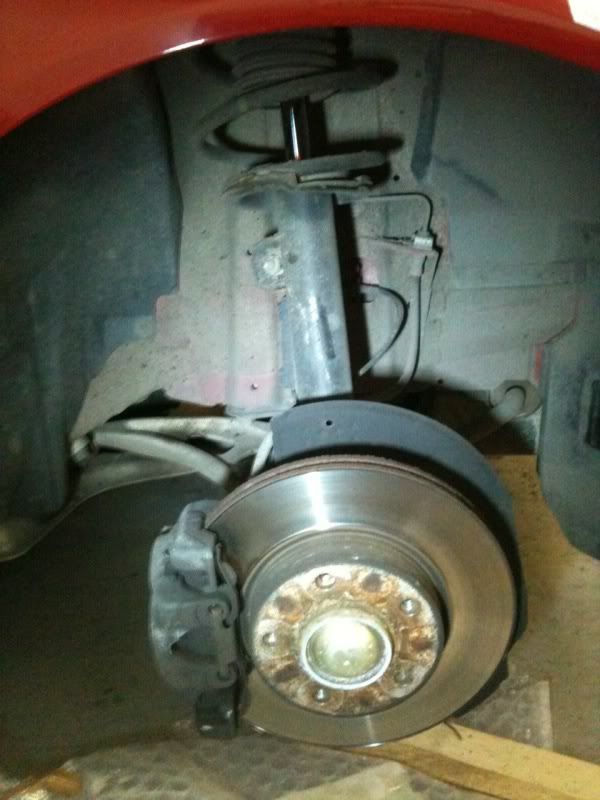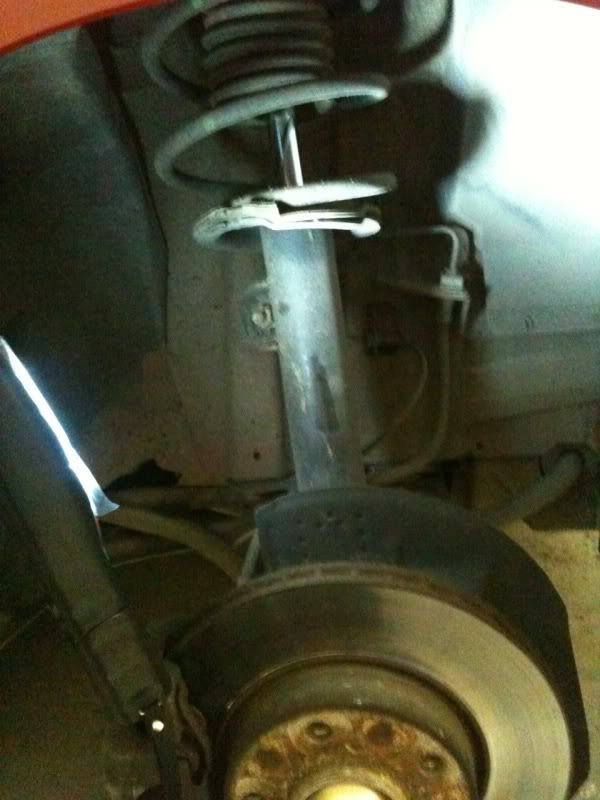 You need to remove this bolt, from memory its a size 16
The bolt hold on your sway bar links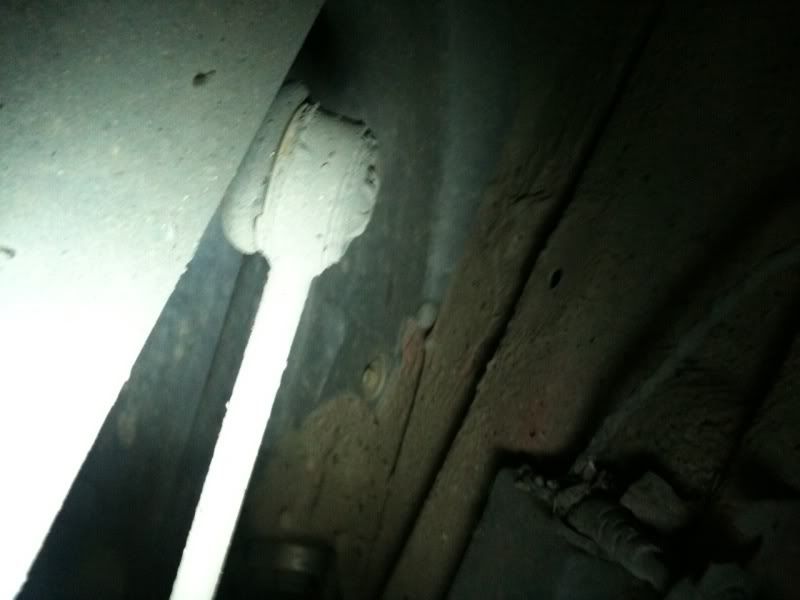 You will need a 16 spanner also to stop the bolt twisting inside the Link. I got away with using a 17 but 16 is the correct size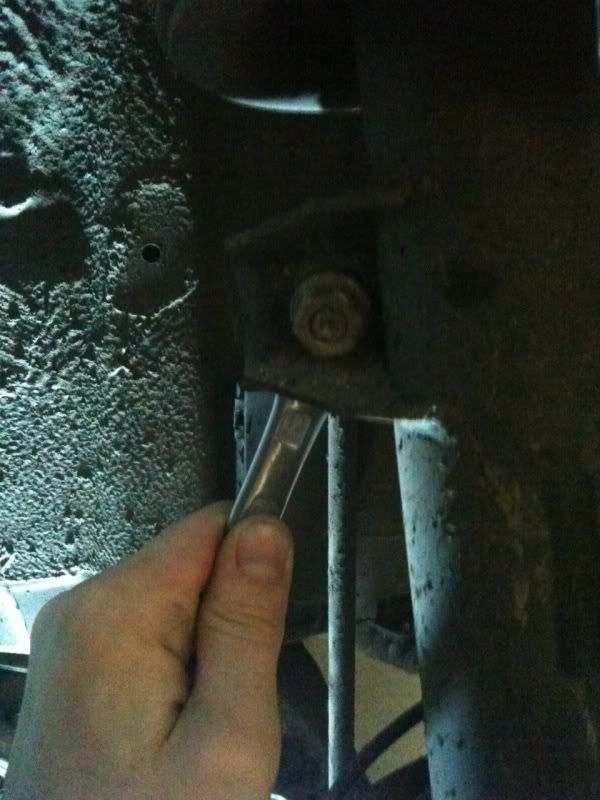 Push the link out of the way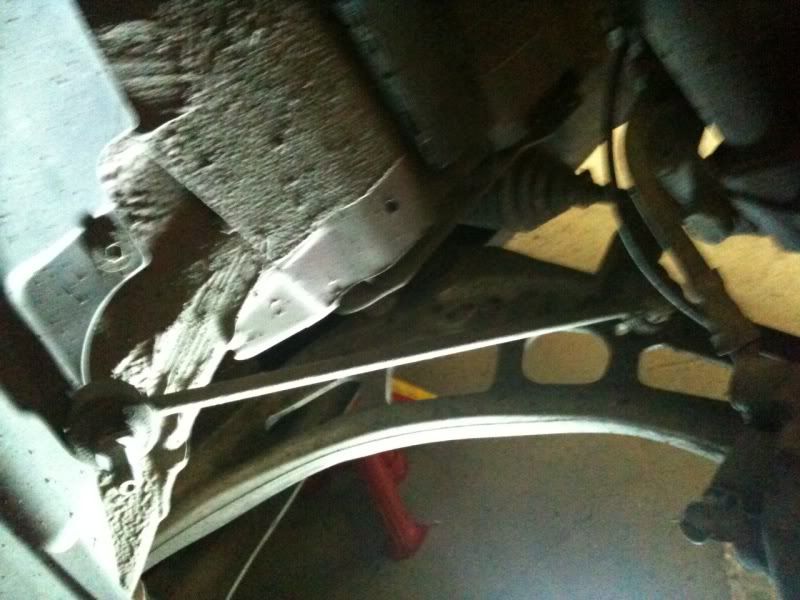 Now remove the bolt at the back of the shock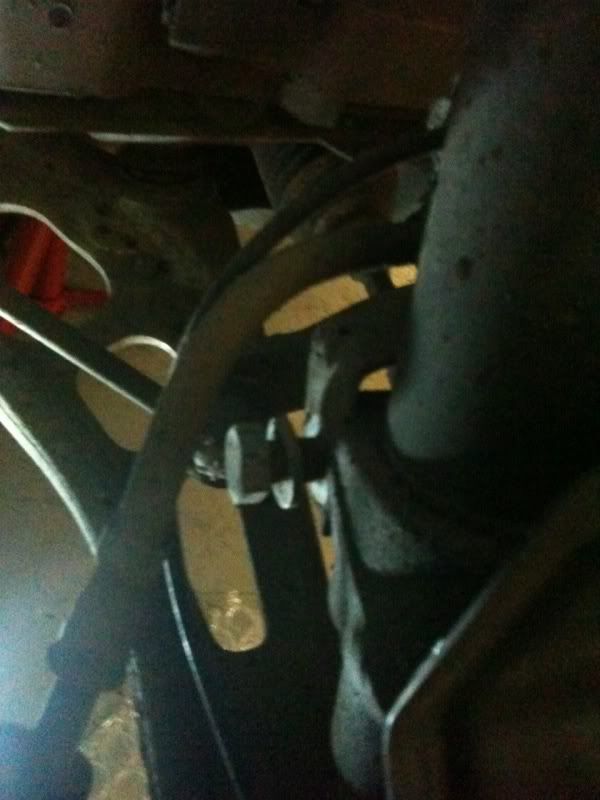 Slide the disk assembly down and the shock should now be free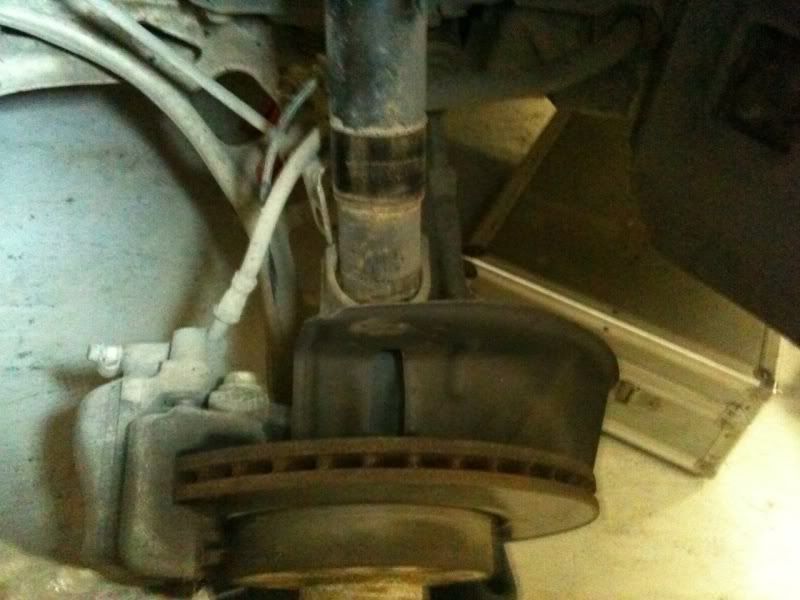 Undo the top bolts there is three of them size 13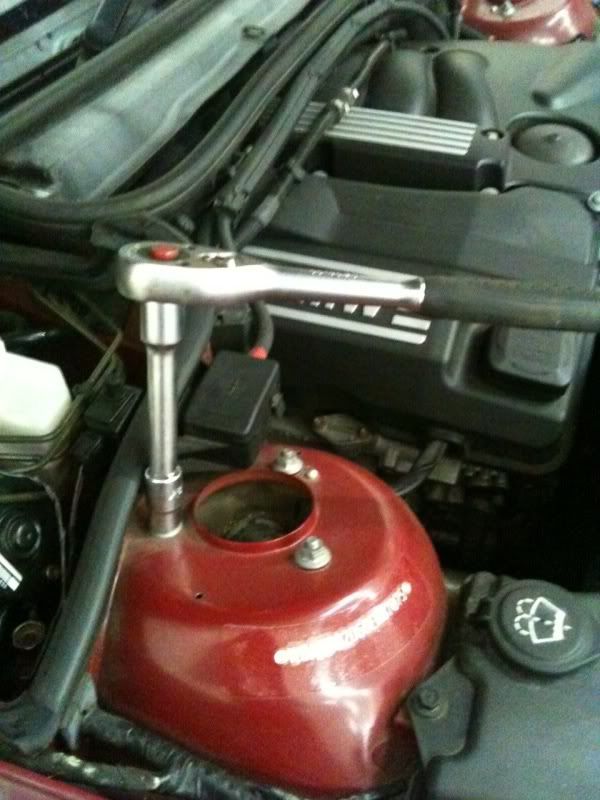 The shock assembly should be removable then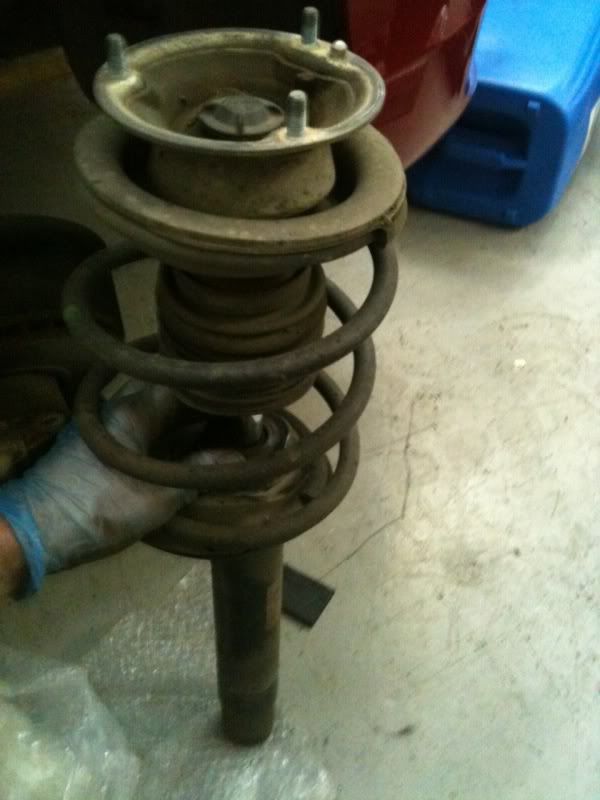 Attach your spring compressors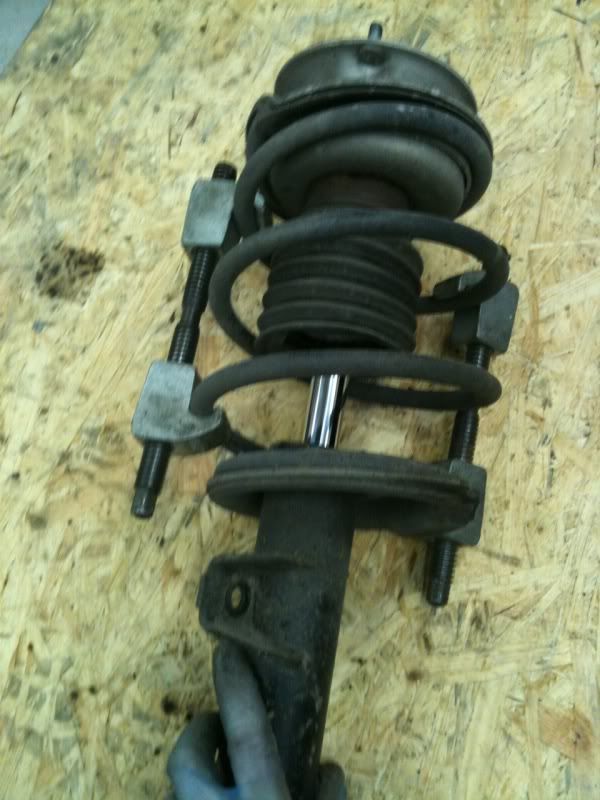 There is a bolt at the top of the hat size 21, you must remove the plastic cover at the top of the strut to reveal it. Once the spring is compressed undo this bolt. There should be no tension on the bolt from the spring.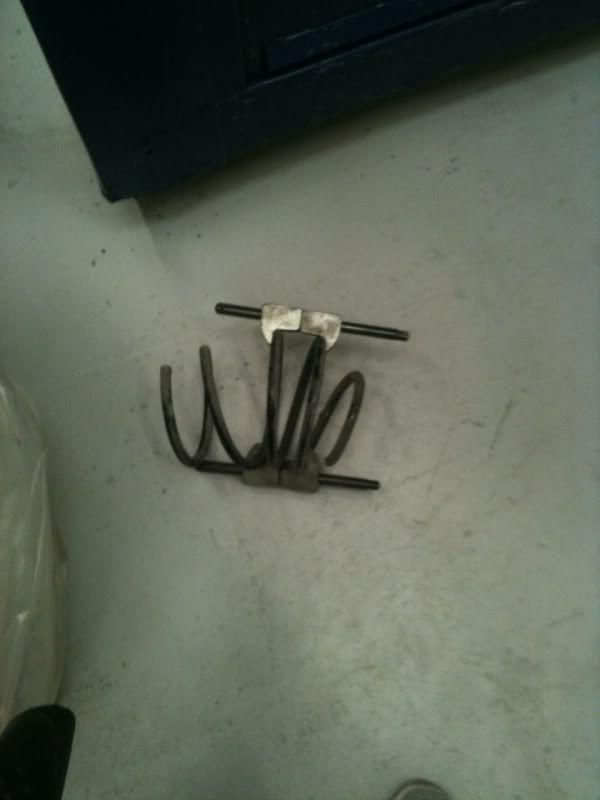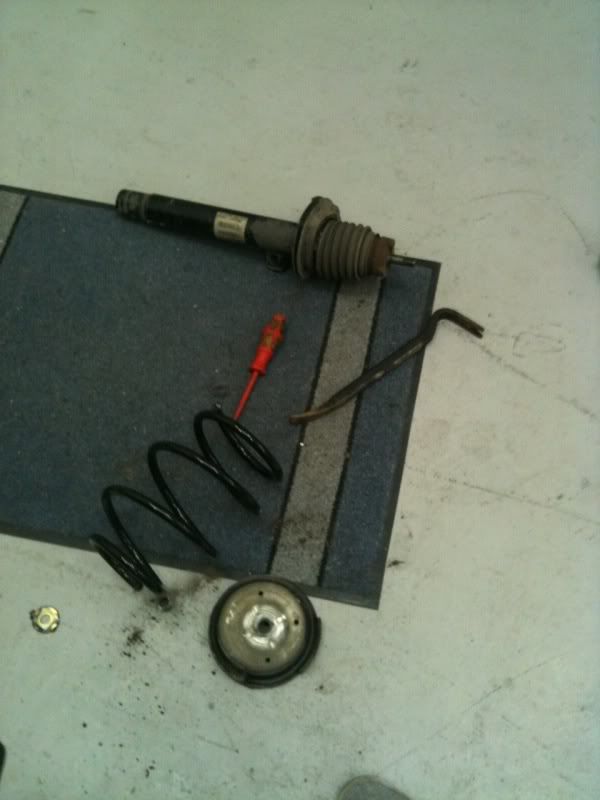 Eibach vs msport spring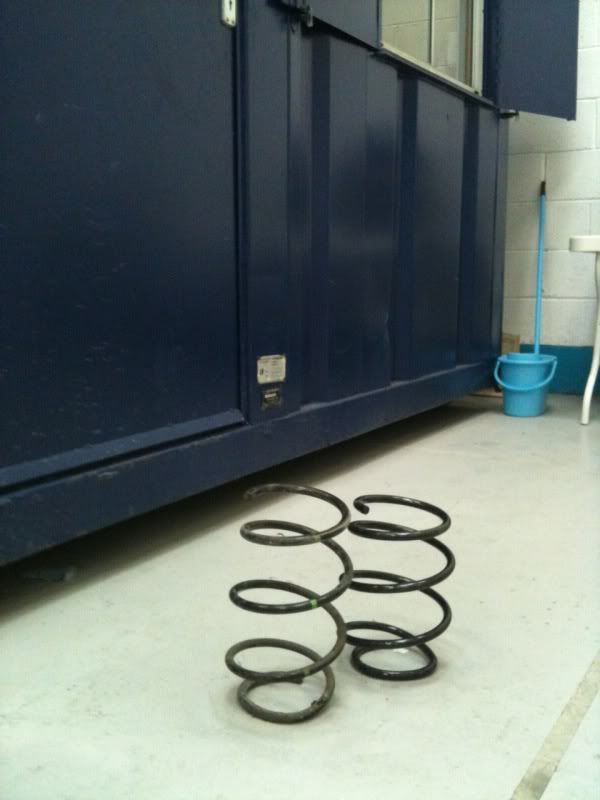 Then reverse above instructions and re-install the shock assembly ensuring you place the disk assemble back to the same height on the shock. A alignment test is recommended. Get this done by a garage with laser equipment.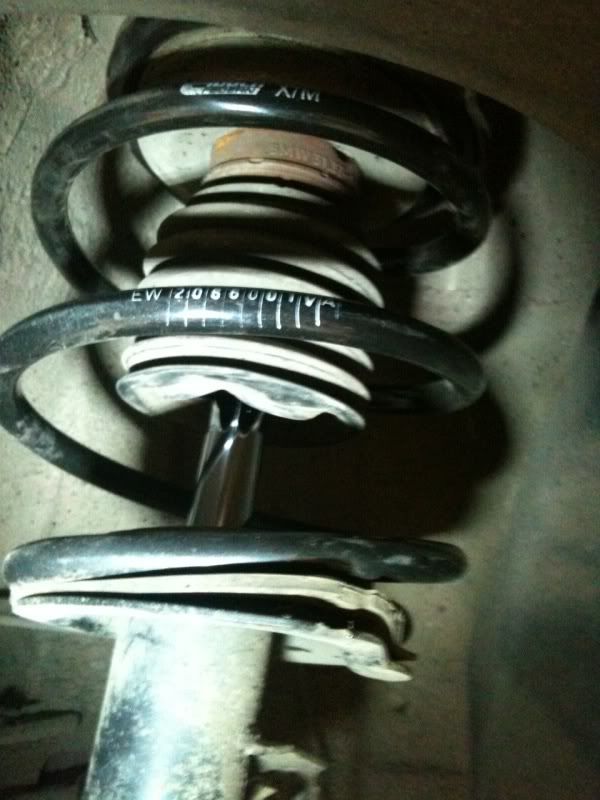 I am not responsible for any injury you may cause to yourself, this is only a guide to help BMW driver members.
More photos of car finished stance to come once the springs have settled.