Discussion Starter
•
#201
•
I'm at snails pace approaching the finish line, the list of shitty jobs seems endless and everywhere I turn im running into problems.
After initial start up I had a very festive dash, SMG cog, ABS, T/C, handbrake, CEL etc..... Most of these were to be expected but just as I was starting to diagnose my computer decided to die. Two weeks later a new laptop arrived with all the software set up so I was back in business. First off was the yellow cog, this was my biggest worry. The SMG box was selecting 5th when pushed from neutral then cycling back through the gears and eventually finding first. I still cant explain why it was doing this but after checking and clearing a voltage supply error the cog light went out and the box functions perfect now.
Next up the engine had developed a misfire, its a 42k mile engine so HG problems were not at the forefront of my mind however its always a worry. A scan of the engine electronics was showing no faults so after leaving it to warm up and reving the nuts off it the misfire has cleared. Blowing off the cobwebs I guess....
. Il be giving the car a full service before she hits the road anyway as I suspect the plugs need doing.
Next up was something I wasn't to concerned with but now is my biggest problem.... The T/C, abs and handbrake light are all on. Diagnostics was showing about 9 faults in total, 4 wheel speed sensors (which I though was odd) steering angle and a few others.... I replaced all four sensors, recalibrated the steering angle and the other faults cleared.... Except one. 5DF5- DSC module death..... I cant figure out how its happened or what happened to it during its removal and refit but I have no voltage at the pump and I cant activate it using any software. I removed the pump this evening and sent it to be rebuilt so fingers crossed....
Next up was the rear lights, the coupe was fitted with LED's whereas the saloon uses halogen lamps. The wiring is much the same so it was a case of splicing and joining...
Tail end for saloon lights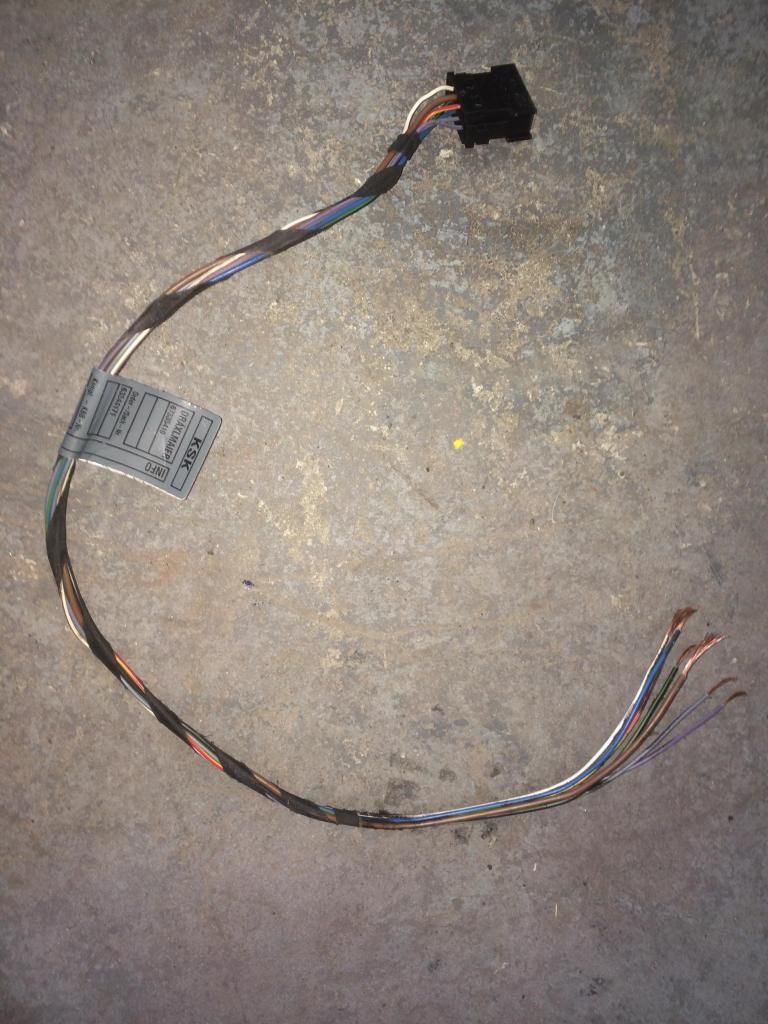 I snipped the plug from the coupe loom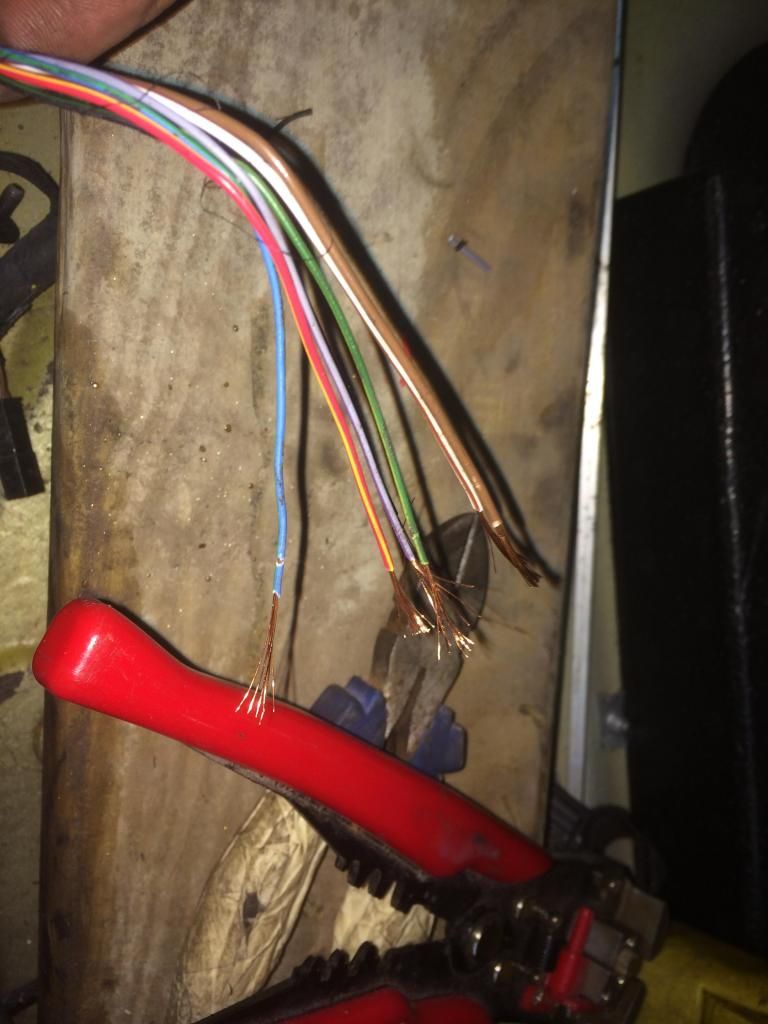 Wires joined and soldered....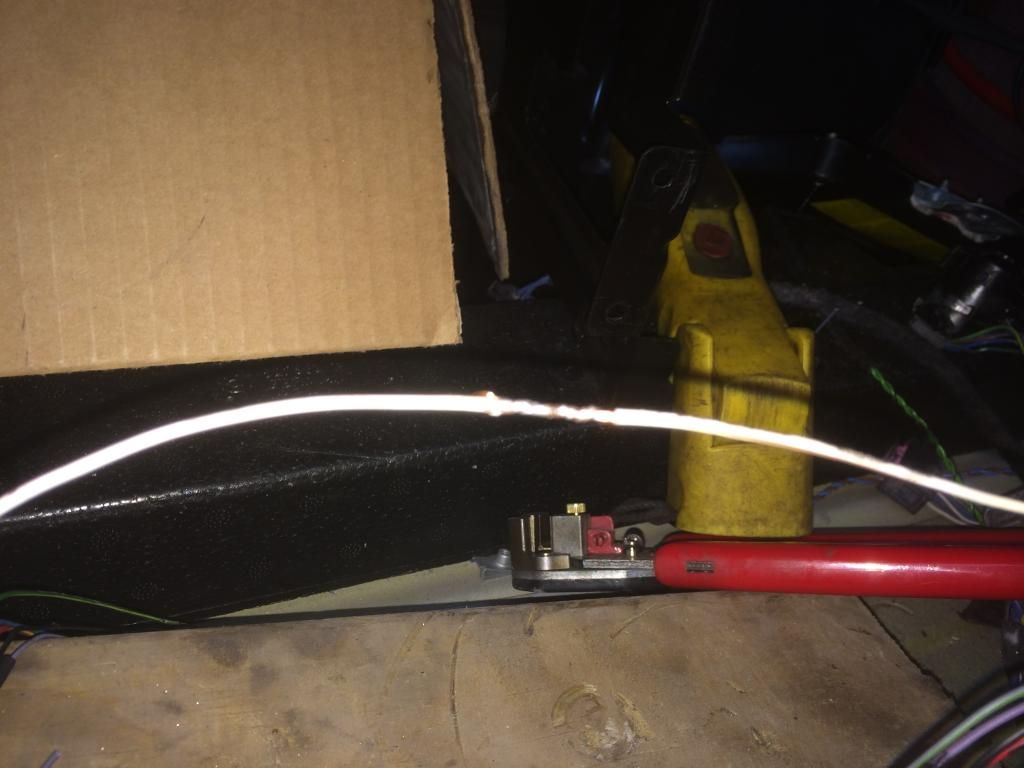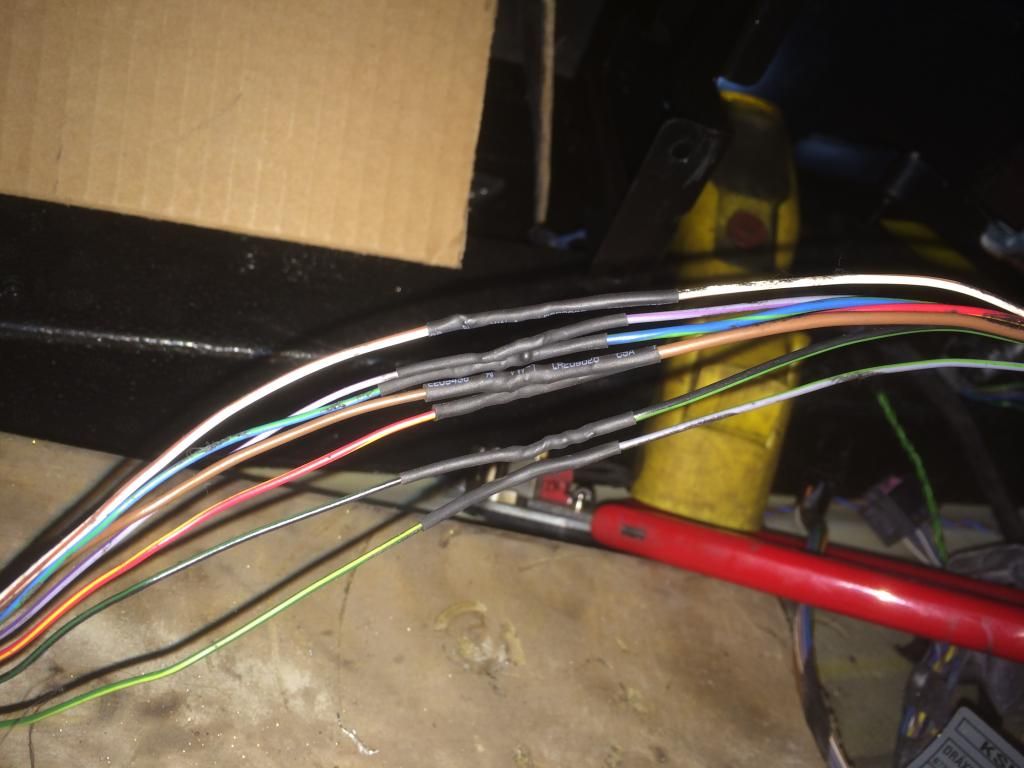 Result....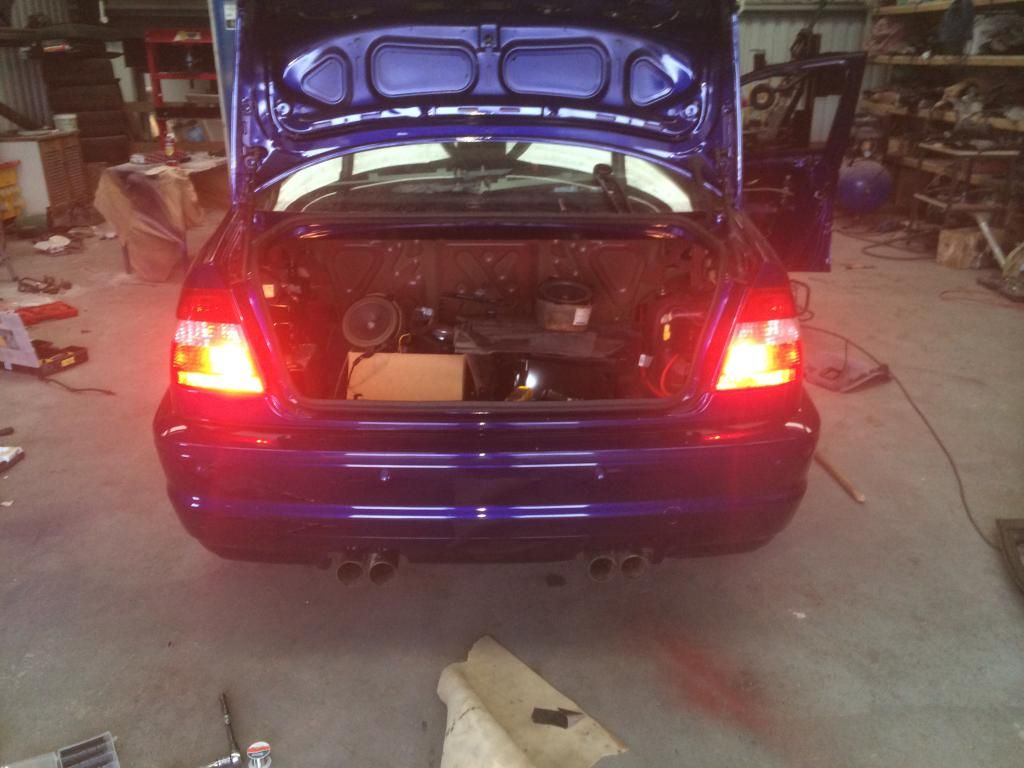 This is the DSC module removed and ready to be sent for rebuilding...