·
Inspect-Correct-Perfect
Discussion Starter
•
#1
•
Hi guys.
Hope everyone is keeping well. Here's a couple of cars I had in last week that had very colour-rich paintwork and came up very nice after a detail.
First in was a Lamborghini Murcielago. A beautiful Pearl Yellow colour, but looking rather grimey after a long road trip. The car is in from the UK and whatever was used on the paint (pretty sure some expensive wax) did not suit the car, and was pretty sticky & dirt-attractive.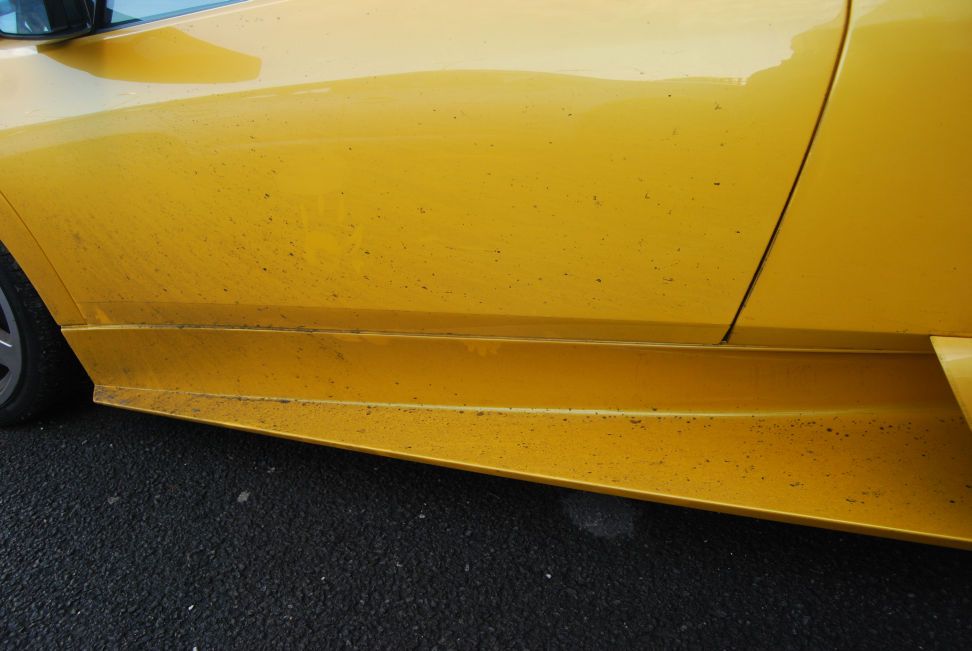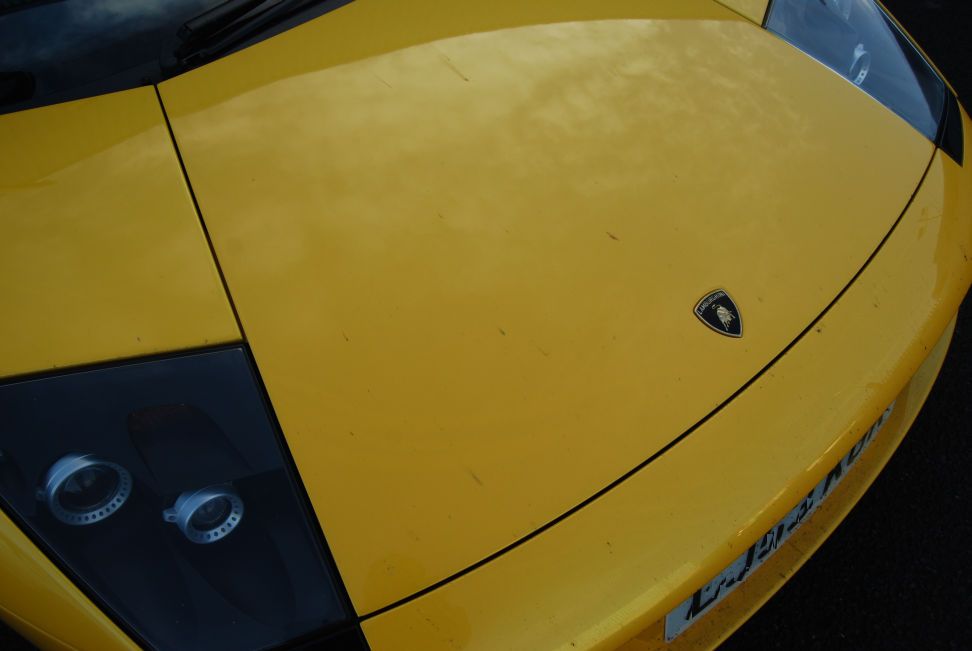 With the car in for only one day, there was a lot to get completed. And you can't scrub a car like this. In fact, the cleaning of the paint should be as touchless as possible. Prepping started with a pre-wash spray of R-1ne Breakthrough shampoo at 20:1 over the bugs, road-grime, bird-lime and all around the door-jambs, gaps, crevices etc. After 5 minutes, I simply steamed the worst areas to loosen up the dirt when the pressure washer is introduced.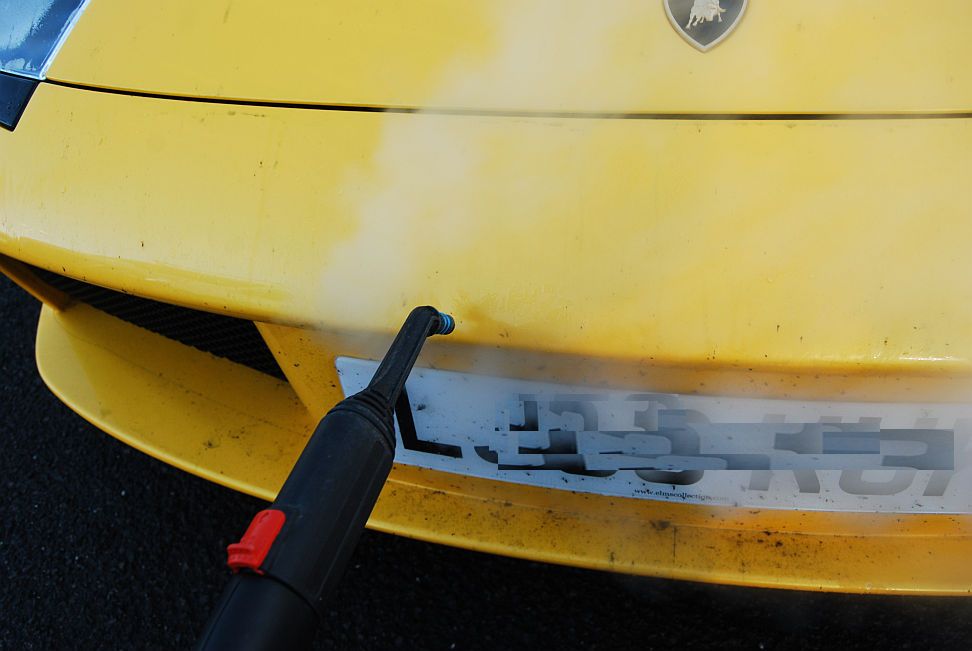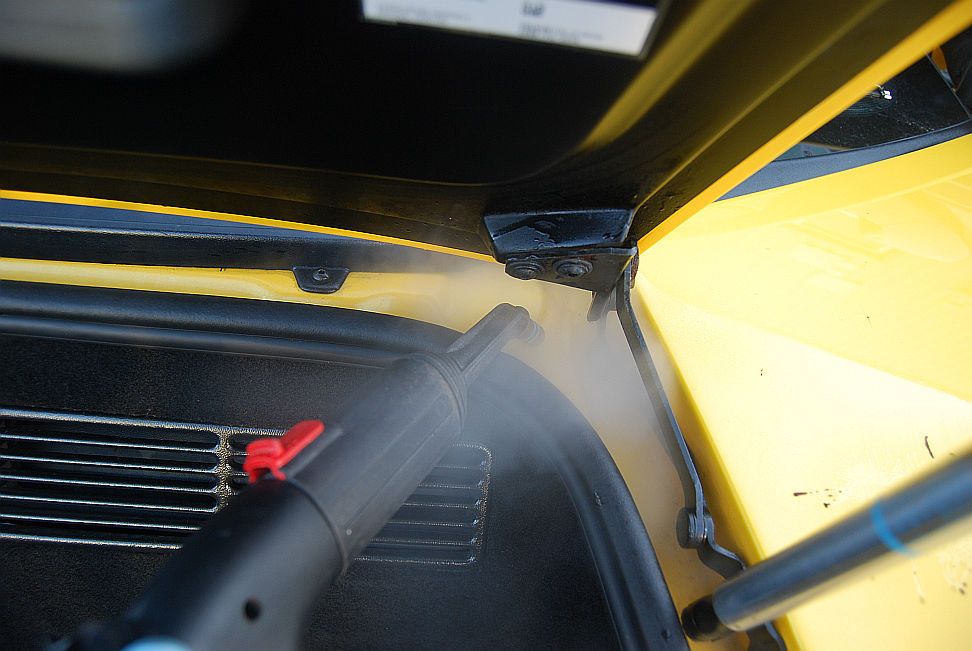 There were a lot of places that haven't been properly cleaned before such as the engine-lid release.
Bird-droppings.....
hwell:
So with all the dirt happily loosened on the paint it was time to get on with the prep...
Prep process goes like this : Prespray - Steam - Rinse - Initial Wash - Rinse - Full Foam Wash - Rinse - Clay - Rinse - Wheels & Arches - Full Wash & Rinse - Dry with towel & compressed air.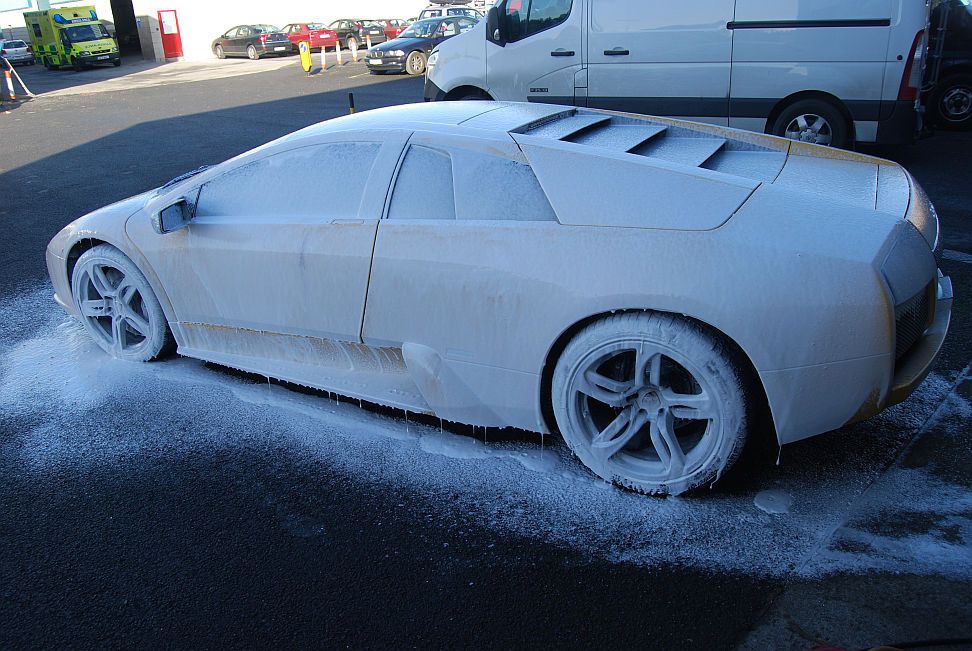 The excellent PolishAngel Glaycolic Clay.
The rear of the car was heavy with carbon deposits and tar spots so it needed clay treatment the most.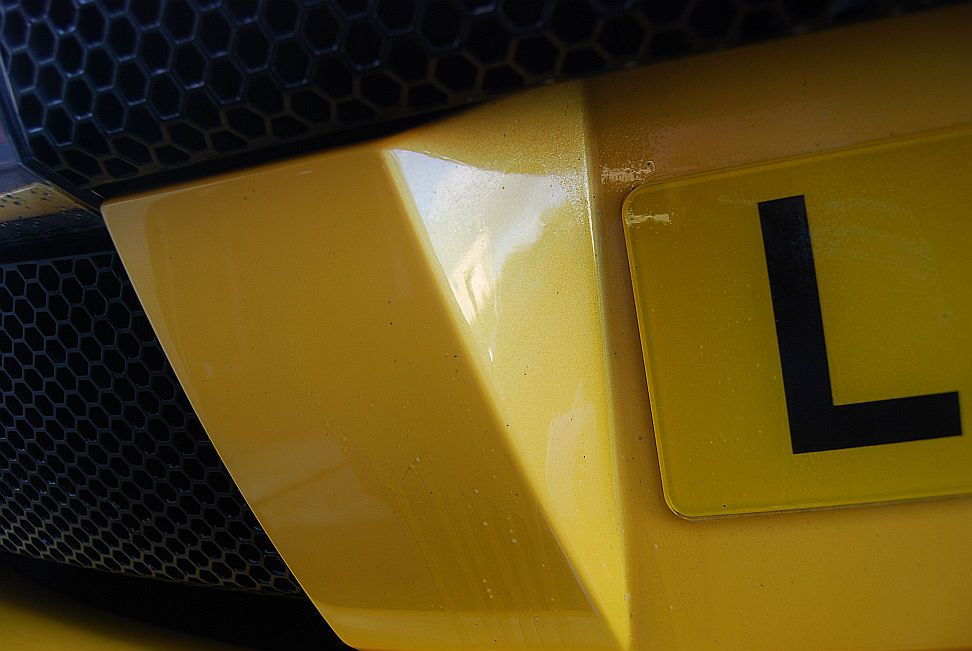 After the full car was cleansed, the clay was showing some horrible contamination (time for the bin!)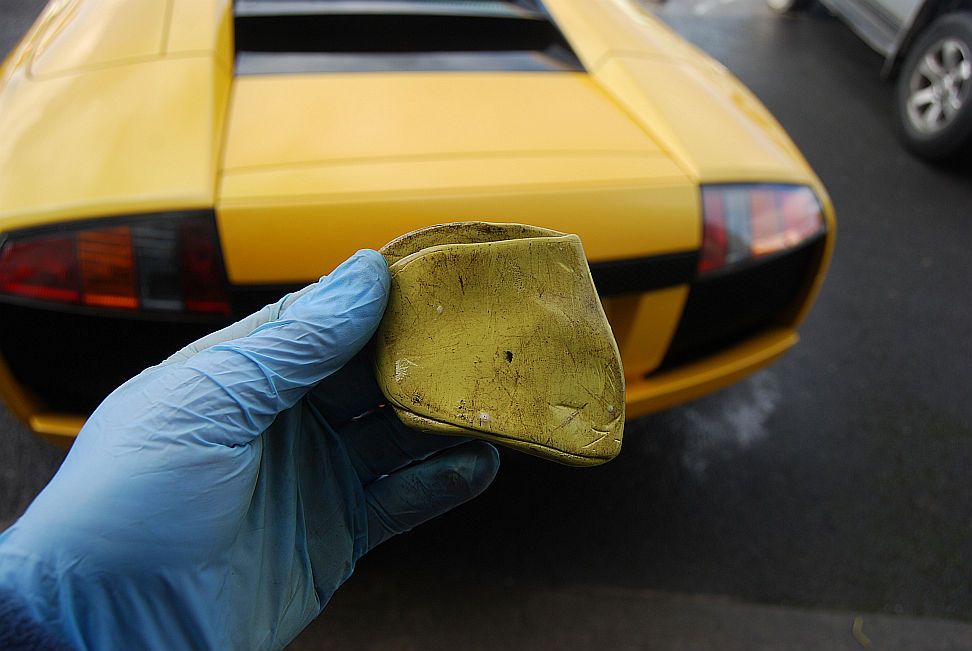 With time pushing on, the rest of the day was split into three. Paint polish & protection, Engine bay detail & protection and the interior detailing.
For the paint, one stage of rotary polishing with PolishAngel Invincible 9H - a micro-abrasive ceramic-based polish which removes marks and embeds a light layer of ceramic sealant into the paint pores. This was followed by PolishAngel Cosmic Glasscoat with a Yellow Tint in it...
This is a long-term coating with a huge gloss factor and colour enrichment as well long-term protection thanks to the silicon dioxide and titanium dioxide content. Two coats were applied which allowed me to attend to the exhausts, interior and engine bay in between coats.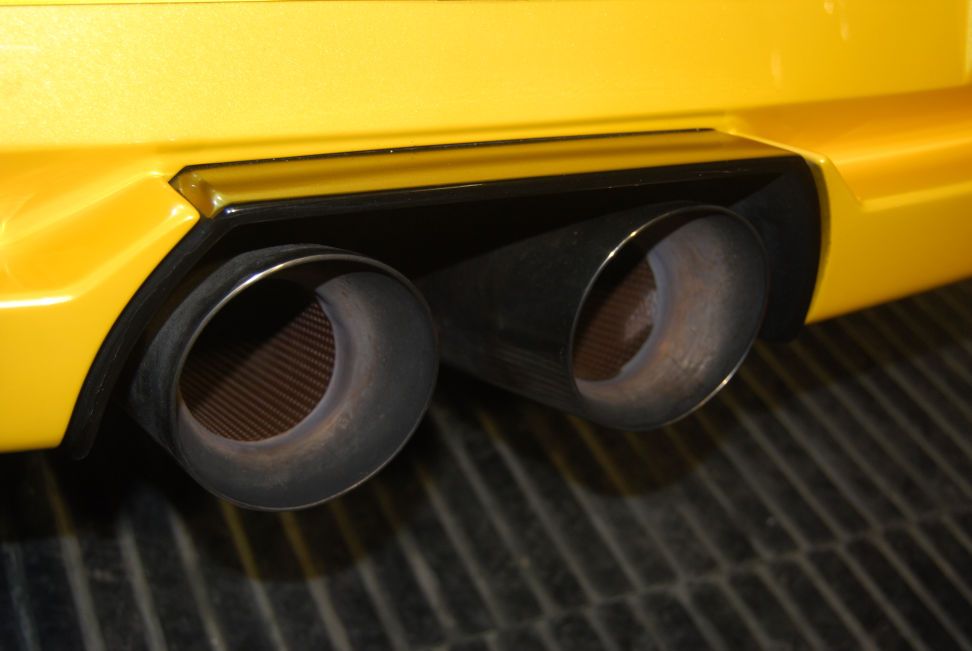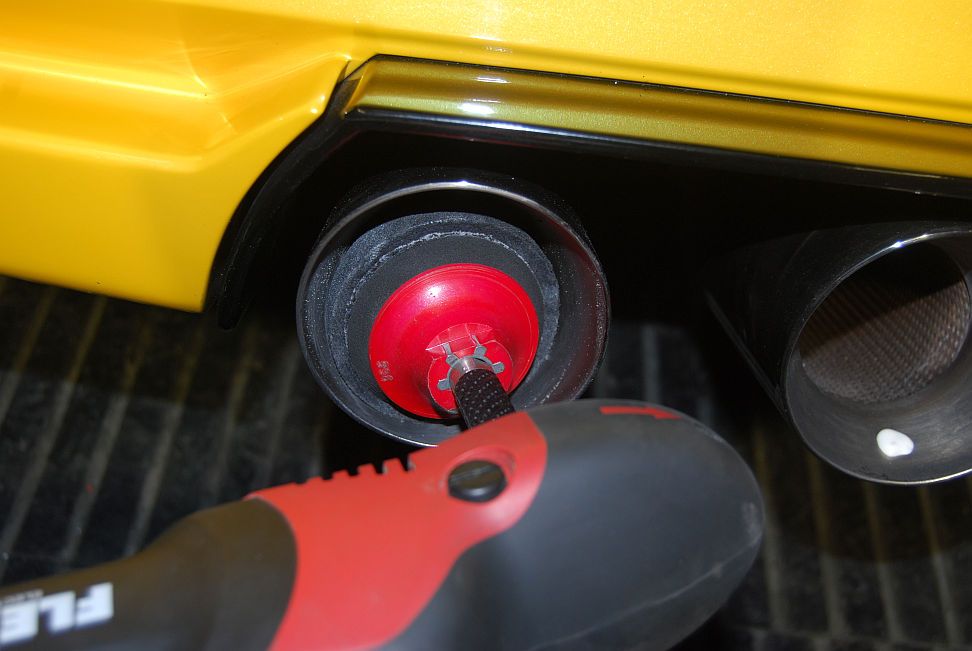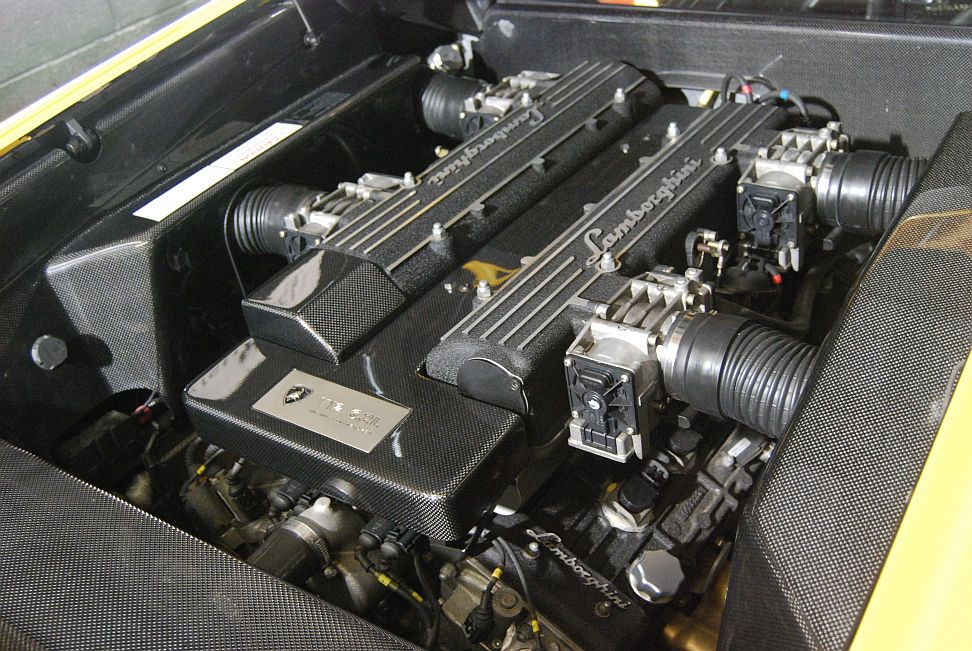 So the camera was set aside while I got stuck in. Here are the after shots taken that evening....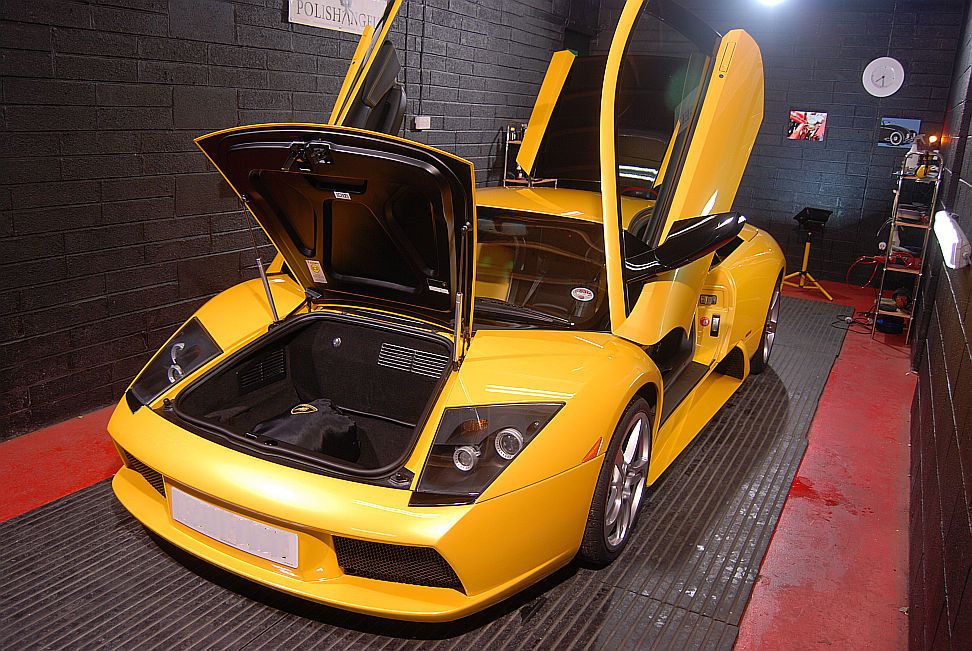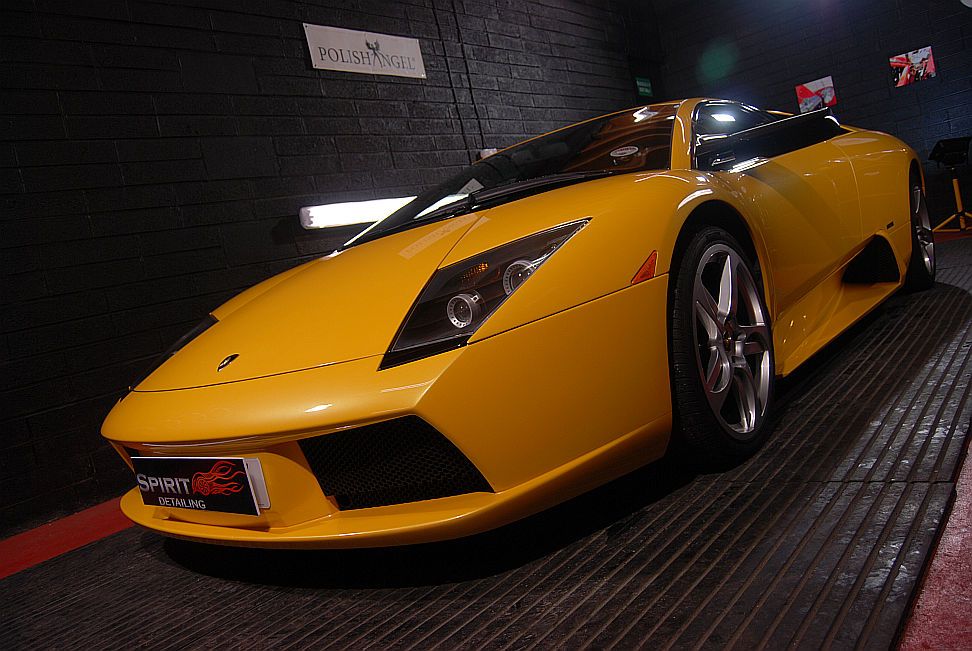 The next day, something different arrived in. A cool little car, while not as expensive as the Murcielago, it still needed a bit of TLC to bring out the best in its colour. This Toyota GT86 is only 18 months old but mistakenly had a really bad wash technique used on it (like 99% of cars out there I suppose). The hazing was really taking away from the overall appearance so I spent two days rectifying the problem and giving the red back some of its missing "juice".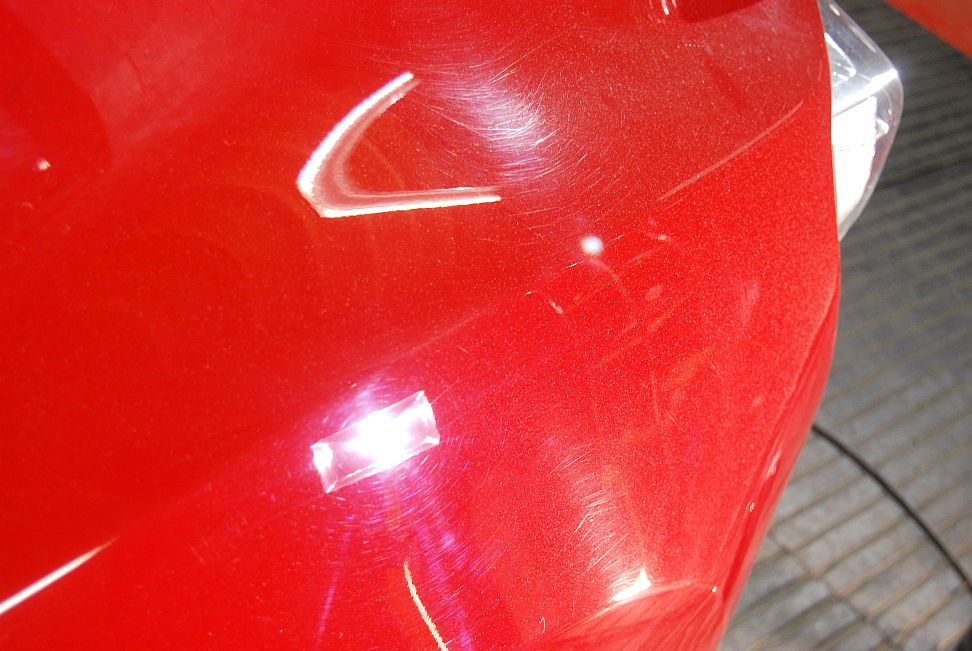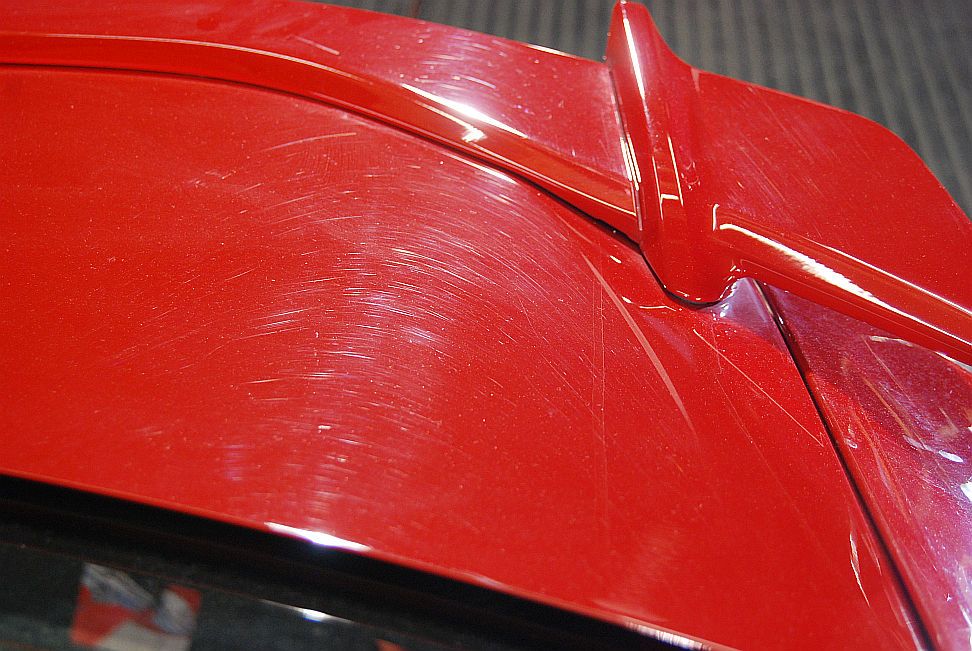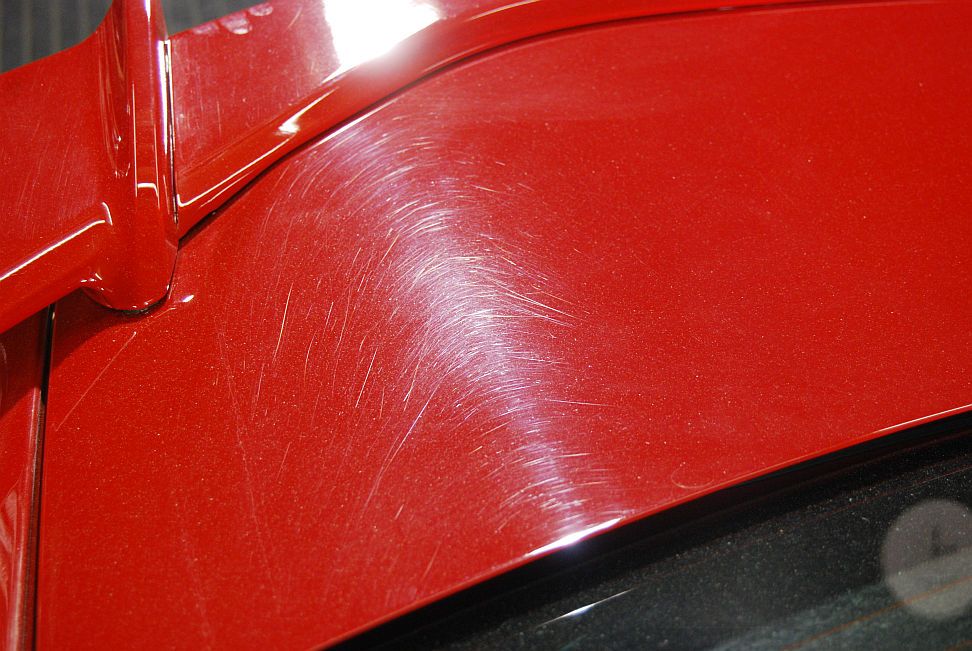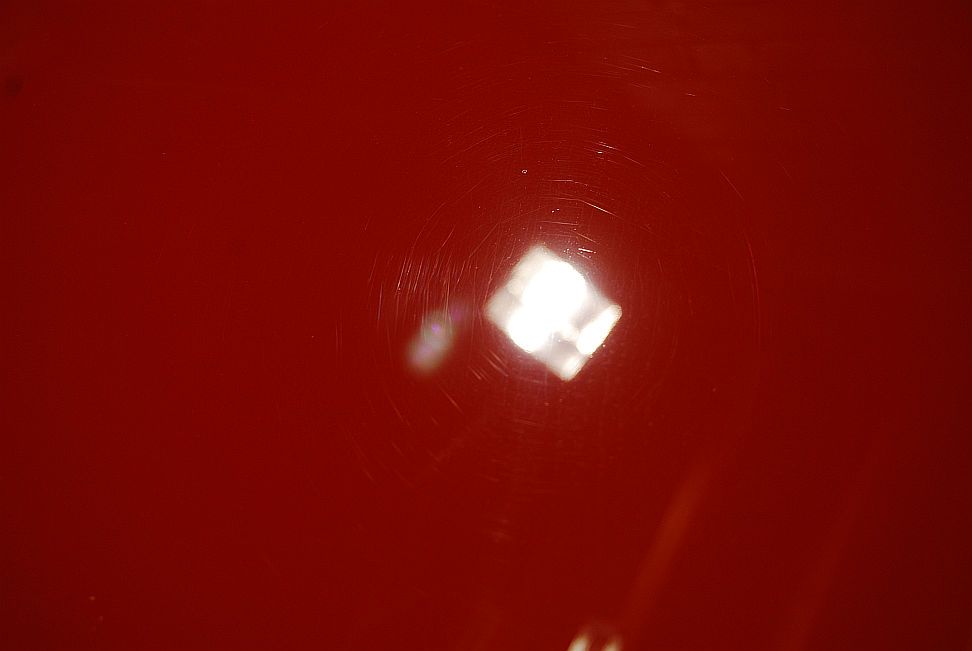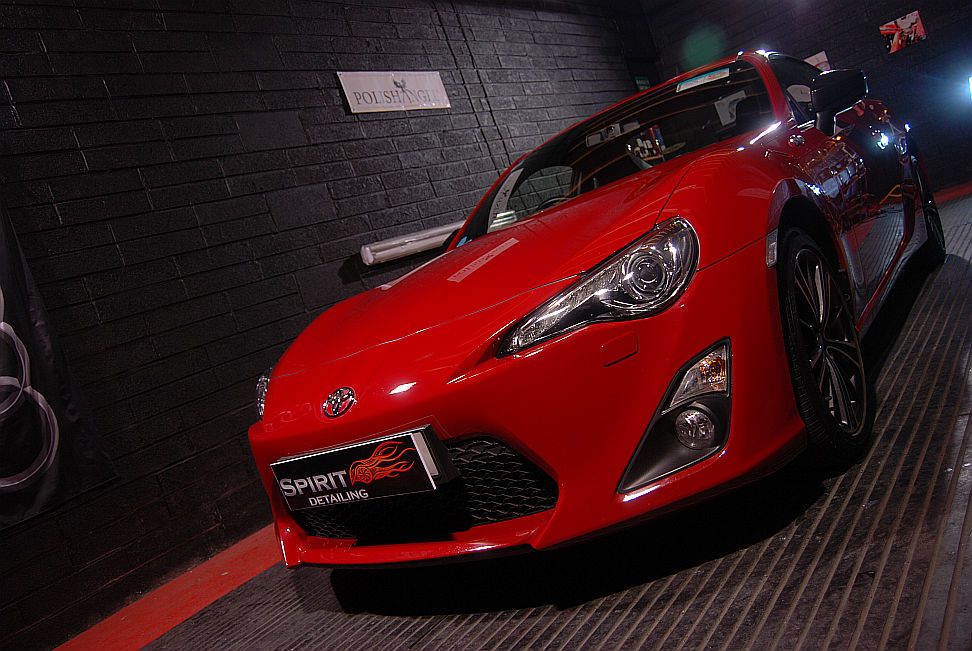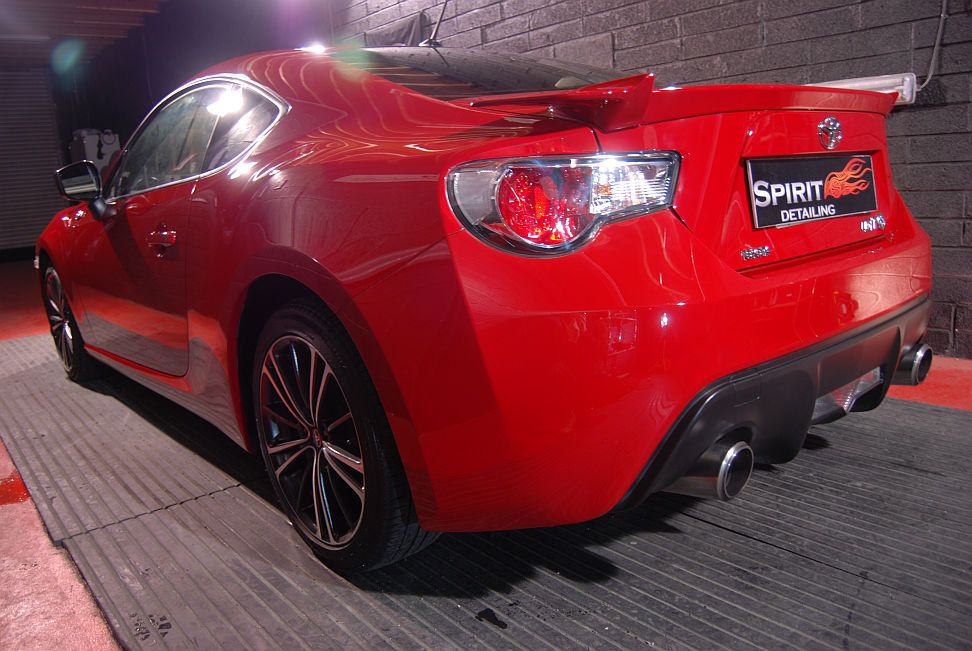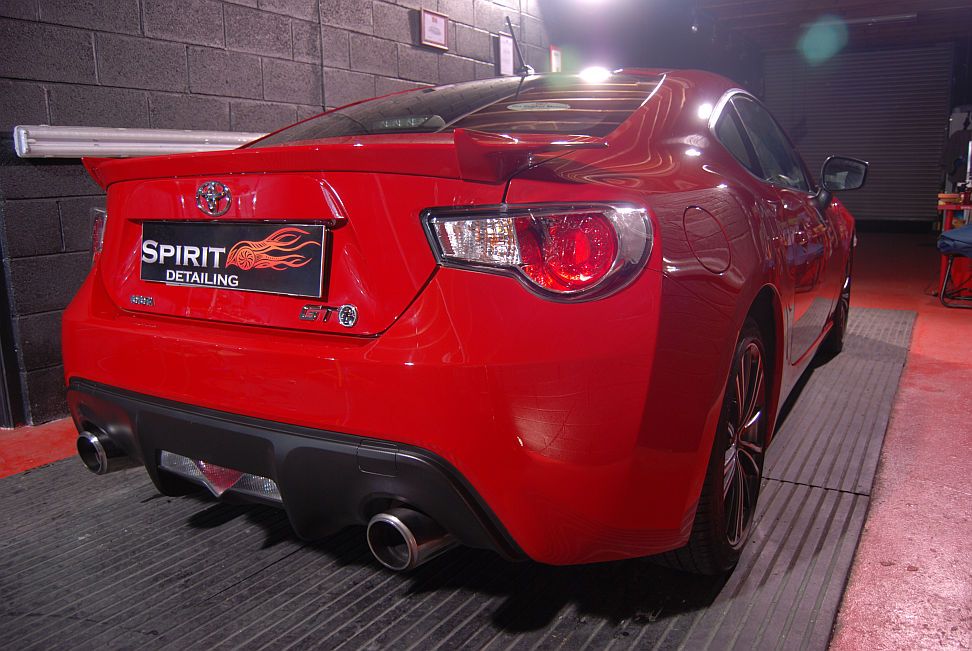 The last car I had in last week was this little beauty. A frequent Best In Class winner getting a pre-show prep before it goes to a UK show.
Thanks for looking. Don't forget to join me on Facebook where I regularly put new updates and photos up. If you need any information about having your car professionally detailed, whether an intensive paint correction, a winter protection service, an interior detail or a complete reconditioning and restoration, please don't hesitate to contact me.
Cheers
Brian in Spirit Detailing