I sold my first avus blue 525d late 2009 and I was sorry i ever sold it, I simply love the e39 and I'm a big fan of the 25d, for me its a bit of an unsung hero, I'm not saying its better than a 530d but i just prefer it.
This is my first Avus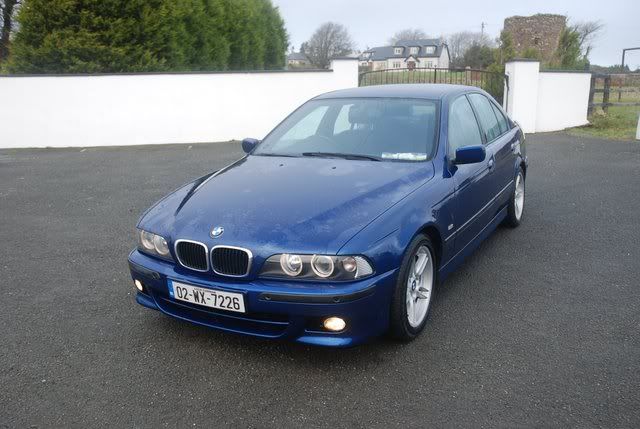 That was an absolutely lovely car and I've wanted another avus 525d ever since, avus blue is my favourite BMW colour.
I've had a few VAGS and since then and last year I decided i was going to find another 525d. I started my search , finding a good one was a nightmare, I looked at 4 within a few weeks of one another in the uk and they were all lemons.
I resigned myself to the fact that i was not going to find a perfect one so decided I would buy one and just fix it to the point that I would be happy with it.
So i bought this one
When i went to collect it, it wasnt what I thought, but it had an honest history so i took it home, paid the duty, serviced it and drove it for 4 months.
I then stumbled onto a low mileage Avus Blue 525d on pistonheads, I made a few phone calls, had the car inspected and made the purchase. I havent got many pictures of the car but here is one i took this evening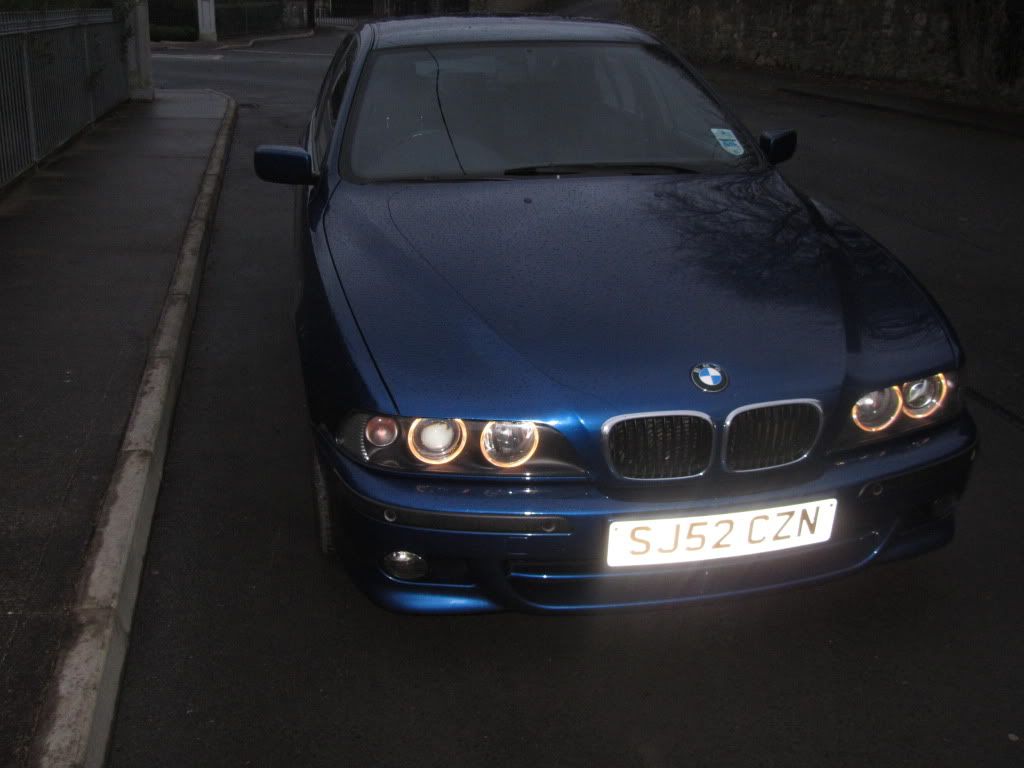 Its been absolutely meticulously maintained, the previous owner has had it for 7 years, it hasnt had a sponge taken to it in any of that time, there are two tiny parking dents on the right hand side of the car but I'll get them removed in due course.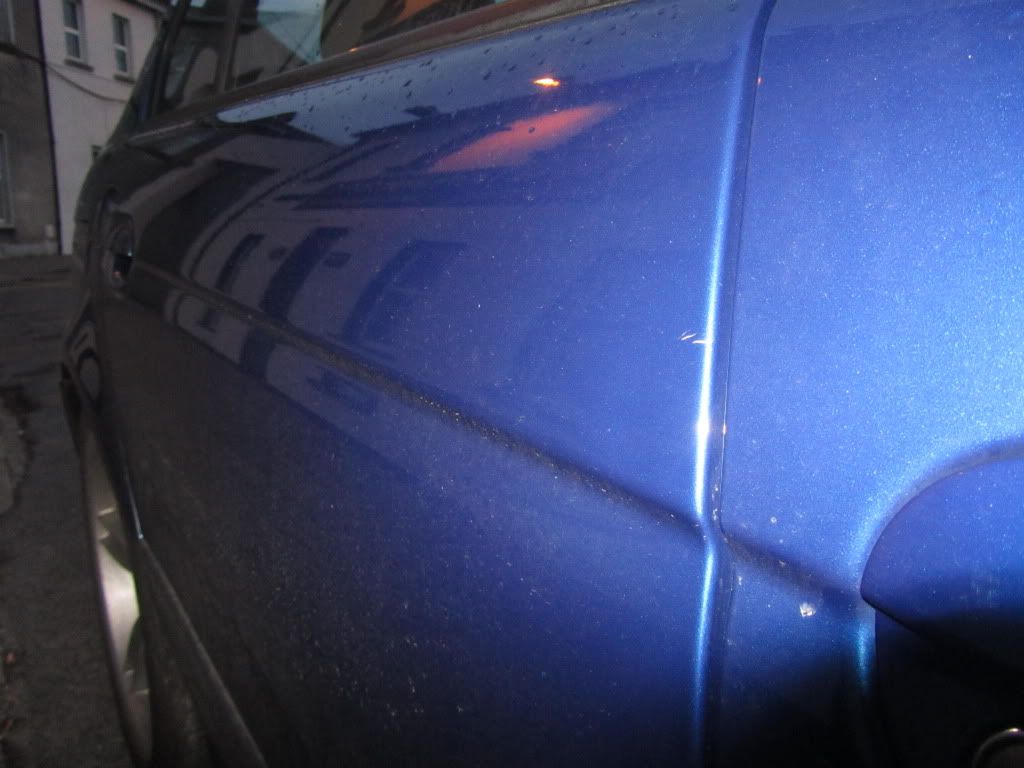 It had 79200 miles on it when i bought it on, there is just shy of 79900 on it now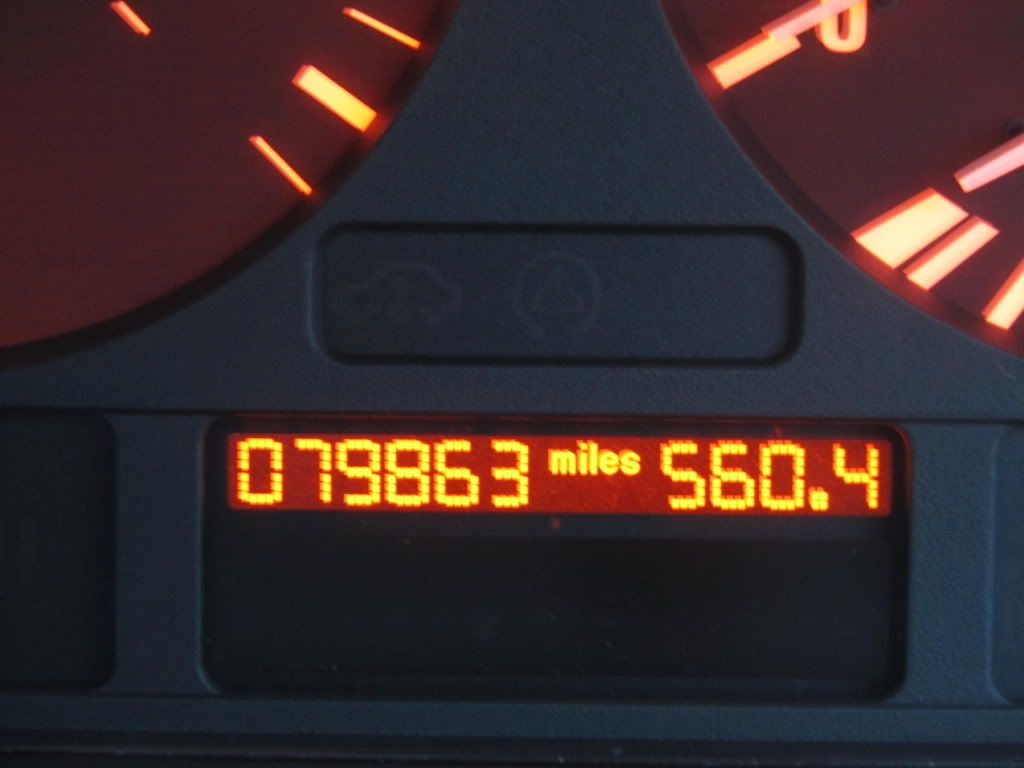 The lengths that were gone to by the previous owner to keep this car up to scratch were just ridiculous.
The spare wheel has never been used.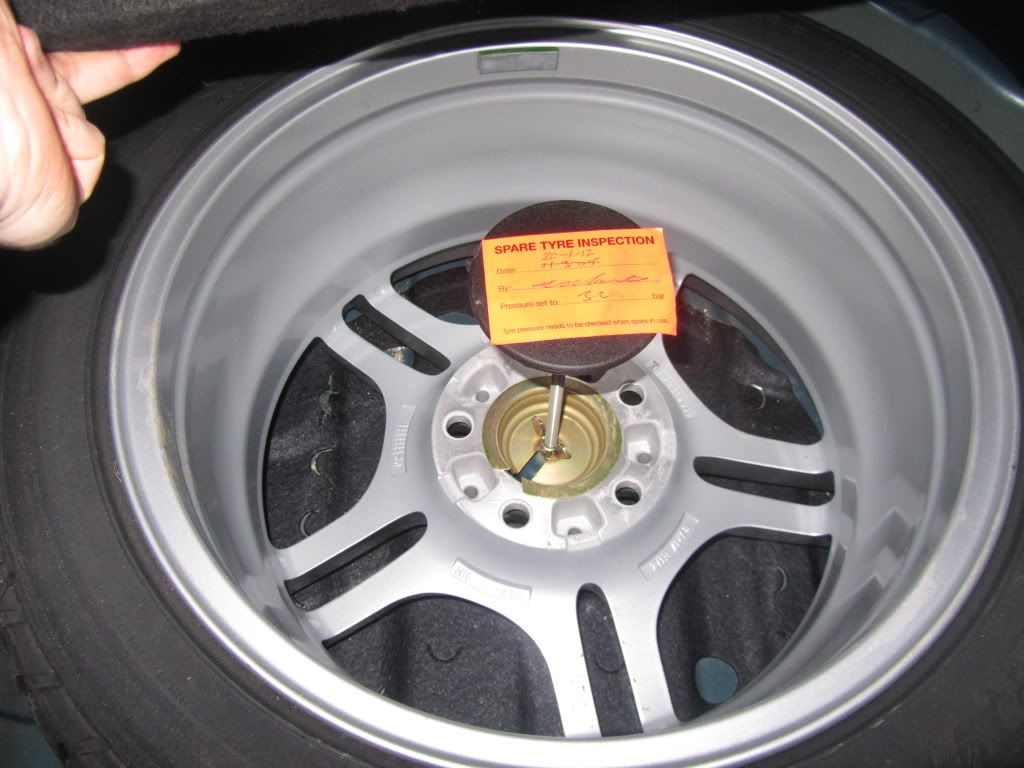 The spare keys look like they have never been used.
He wasnt happy with the way the buttons were wearing on the control panel for the instruments, so he replaced them, all the parking sensors have been replaced, the PDC module has been replaced.
I tried to take a photo with the flash off but it was getting dark
On 20th on January, it had 4 brand new continentals put on it as well as 4 new disks and pads and an inspection 2.
The pipe with the flexible exhaust coupling was replaced (its a bit boomy at low RPM's i'm going to jack it up and see what they did.
To say i'm happy with the car is a massive understatement, I cannot believe how well it was looked after and to find such a peach was very lucky.
Few odds and ends that I want to do
VRT it, bloody vrt has gone up by 400 euro in the last week
Shoot up to andy and collect my HID's
Change the gearbox oil and diff oil
Get the boys in Detailing Shed or Spirit to give it a good once over
Fit my style 65's, gotta get them refurbed and fit m5 arch liners first
Fit an m5 lower bumper grill
Fit a Dension Five
Live Map it
Do something with the exhaust tips
Fit the 545 short shift and clubsort gear stick.
I dont think I'm going to go mad changing the car as the previous owner worked so hard to keep it original, lets see how long that lasts
all comments, feedback and suggestions are welcome
here are 2 photos I have from pistonheads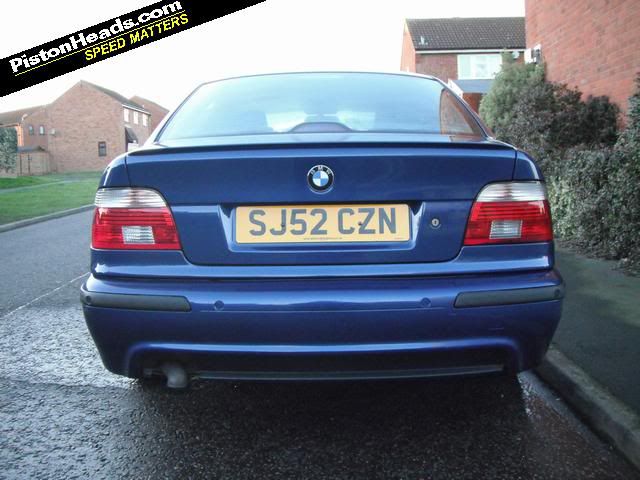 You can see the replacement in the distance f10 520d Touring M sport