Well I suppose it's time to start a thread on this newly acquired motor of mine:happy:
I had been on the lookout for an M3 the last year or two and it's safe to say that I missed out on one or two very clean ones. At the same time, there are an awful lot of dogs out there too, and I wanted to buy a well cared for example, ideally from one of the BMW forums.. So when this particular M3 came up, I knew it would be mine as I know the car very well! Picked it up last Sat, 15th Feb.
The car itself was imported from the UK in '07 by DaveD. I think he owned it for about 3.5 years and added some tasty bits to the car before selling it on. It was sold to a forum member who in turn sold it on to Mossie so it should be well known.
It's a very well spec'd car. I think the only extras it doesn't have is sunroof and rear blind and it's just hit 77,800 miles. Some additional goodies include:
- StopTech BBK 4 pot brakes up front
- Eisenmann exhaust with Supersprint Resonated X-pipe
- Genuine CSL wheels
- 10mm H&R spacers front & rear with extended bolts
- Lowered on Eibach Pro Kit
- Alcantara Steering wheel
- Intravee iPod kit
- CCFL Angel Eyes
Some photos from the day I purchased her. I will get some more when the weather improves and I get a chance to wash the car.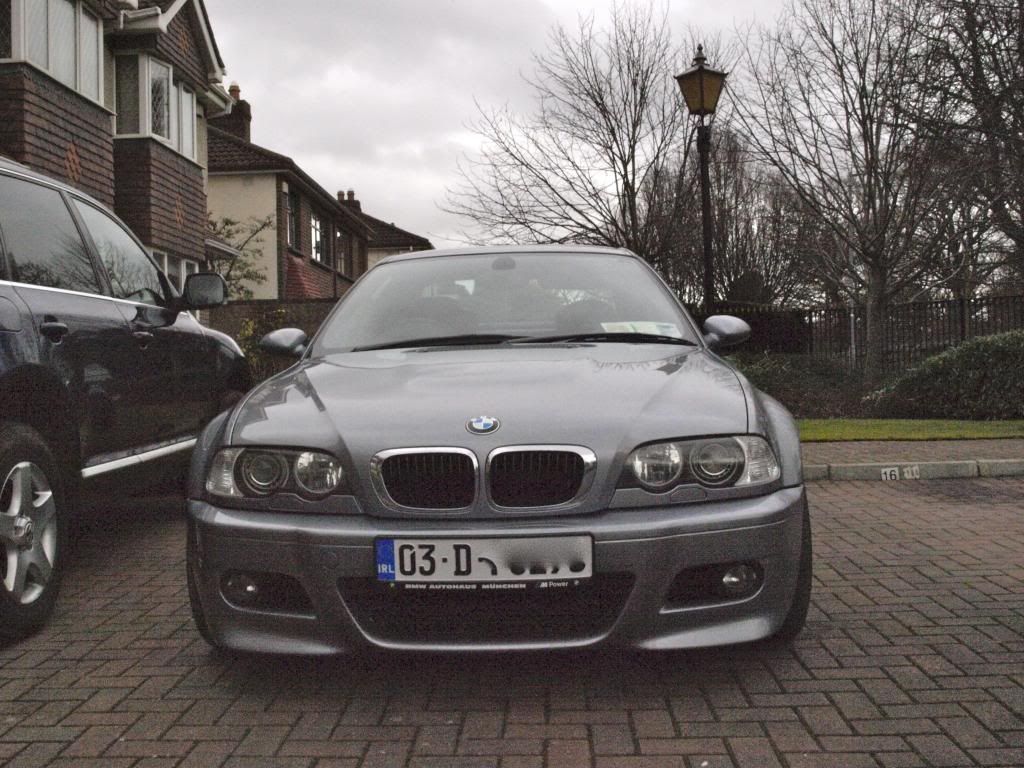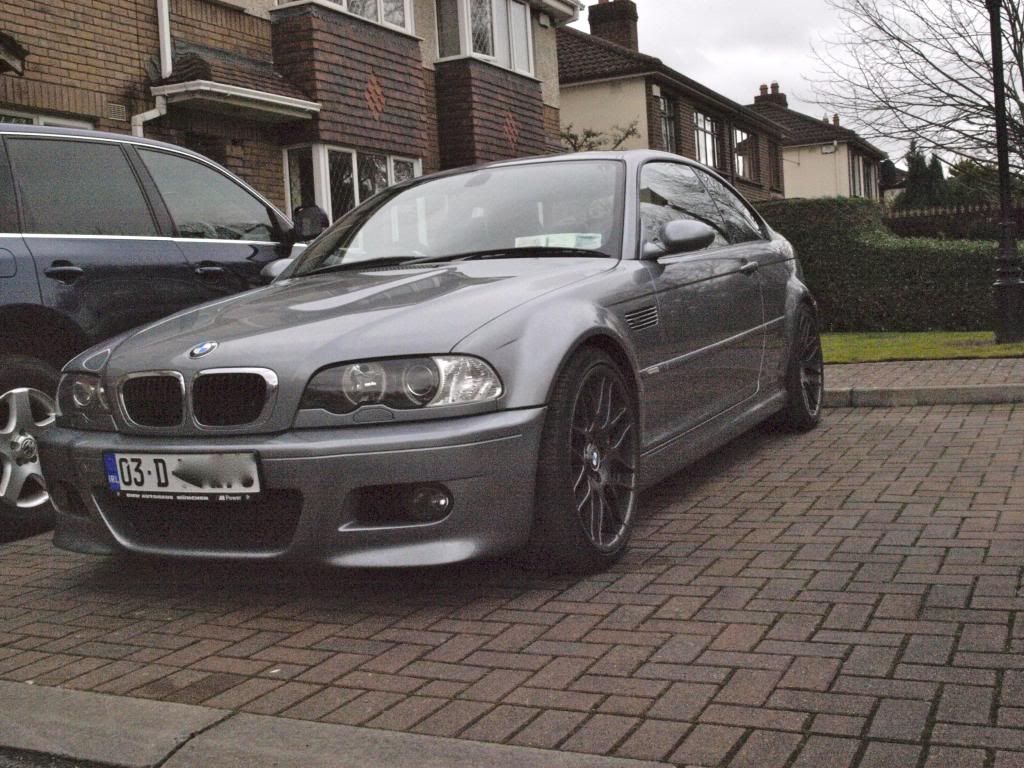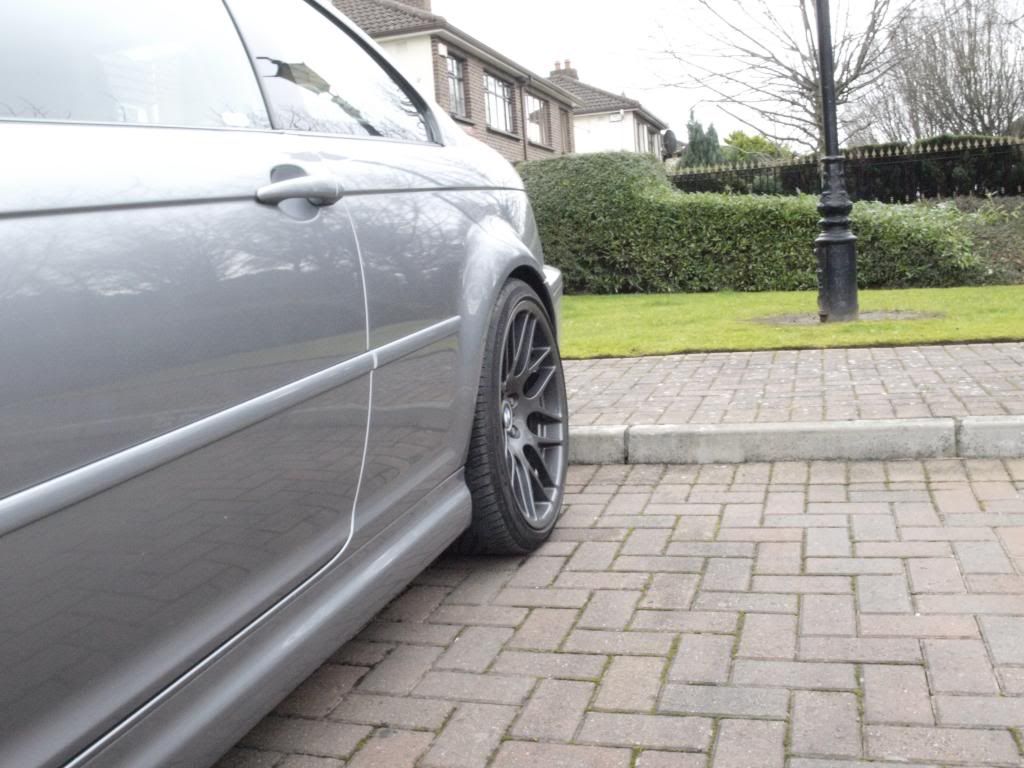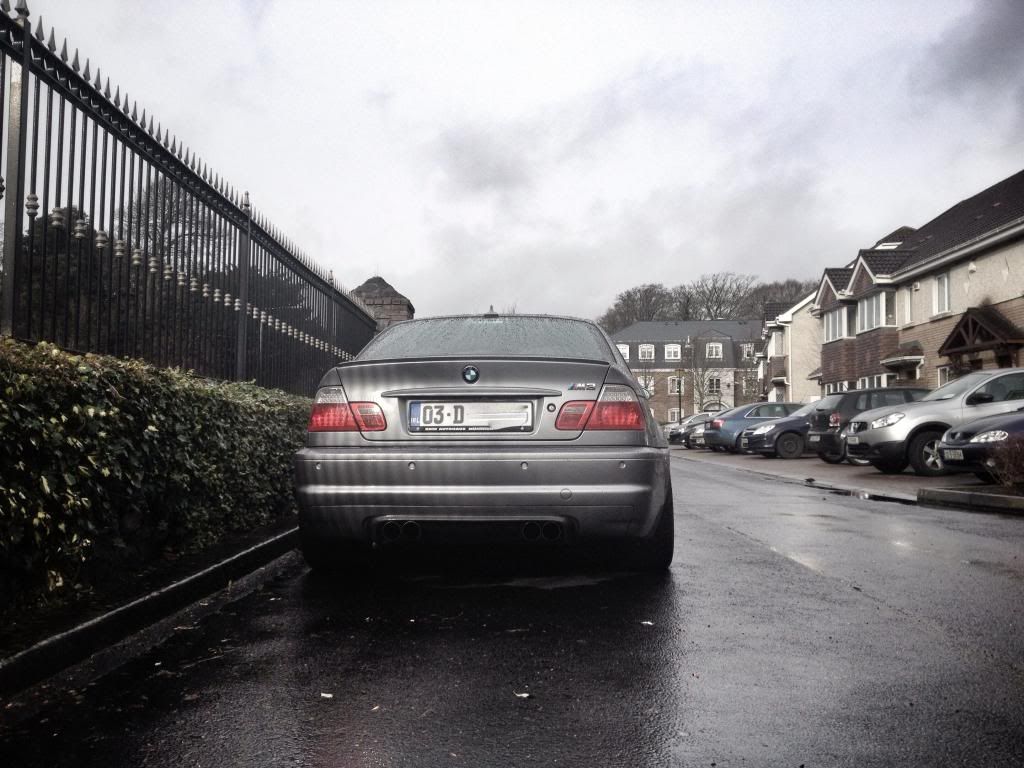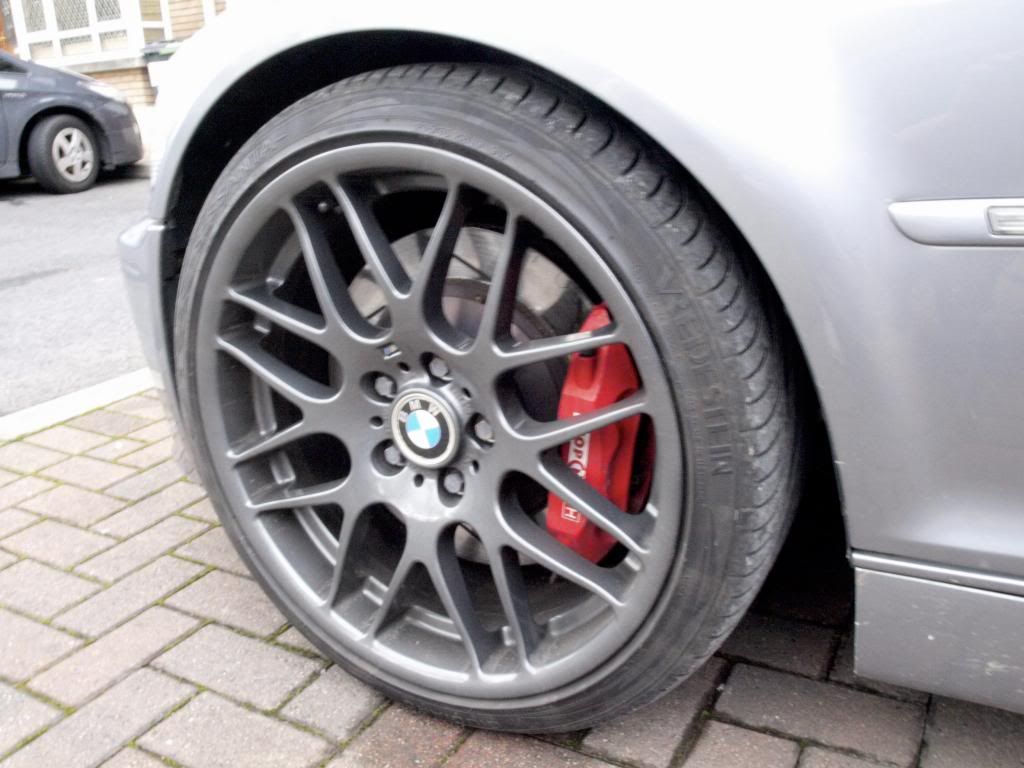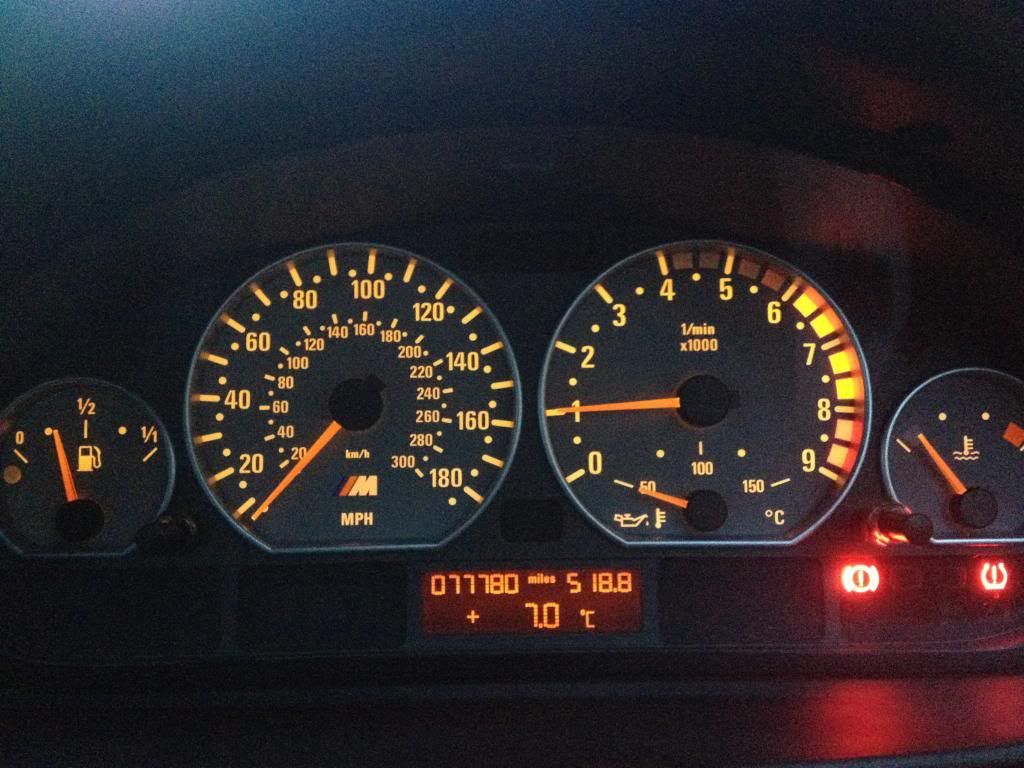 I don't have a lot of plans for her as of yet. Right now, I need to replace the passenger door actuator, get rid of the German plates and put back the chrome slats around the grilles.
Potential plans include:
- CSL bootlid
- Respray the wheels back to OE Silver (haven't made up my mind fully on this though)
- Some sort of airbox but that wont be happening for awhile
Words cannot describe how different the M3 is to the 325..it just feels so raw in comparison and the noise it makes once you go above 5k revs..it's addictive to say the least!
More on this later!