Discussion Starter
•
#1
•
If you were ever wondering how long it takes to do a complete interior detail of a 7-seat (leather) X5, well try 9 hours!
Here's the beast. The family who own this X5 have given me a couple of their other cars for complete interior and exterior details but they saved the best for last with this one. I was told it was in a bit of a state. The next time I say "I love a challenge" I'm going to bite my lip. LOL!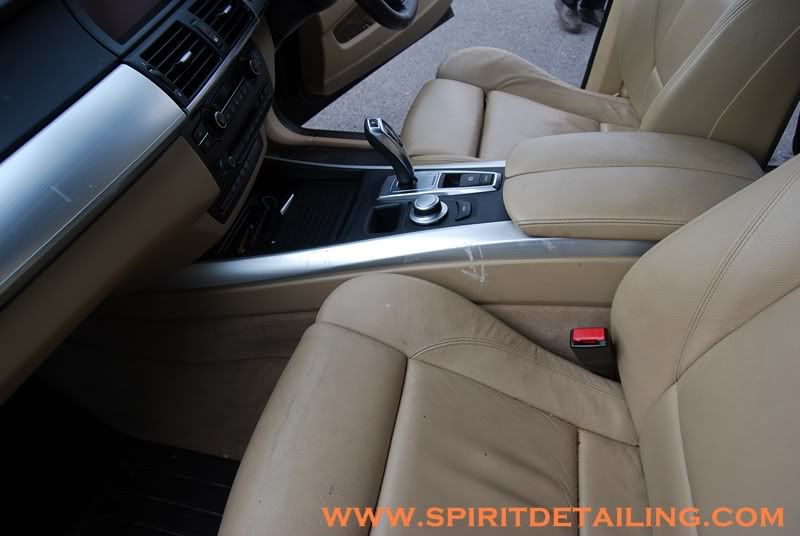 Quite messy and as you can see, not just surface dirt. Melted sweets and crisps and spilled drinks, etc. I began by using HP air to blow the gunk out of the many corners and gaps in the interior.
All the removable rubber compartment liners were taken out for deep steam cleaning with G101 to boost the cleaning power.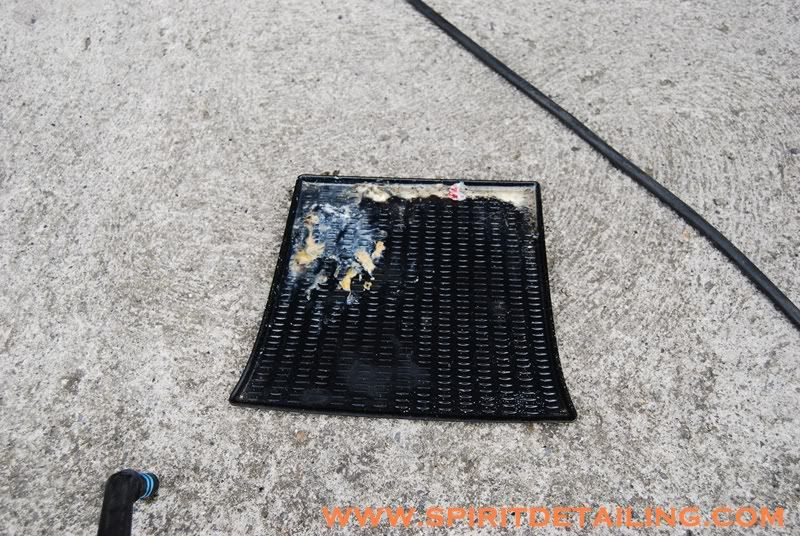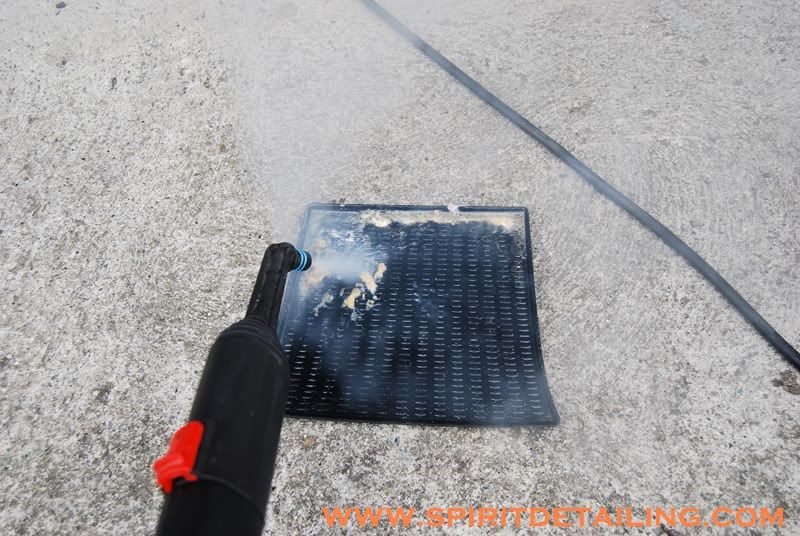 1 part PERL to 3 parts Water sprayed on and allowed to dry in.
Same for the other bits... ICKY!!
You might have seen the seat cleaning in another thread... they were in a state!!
50/50's show the challenge best!!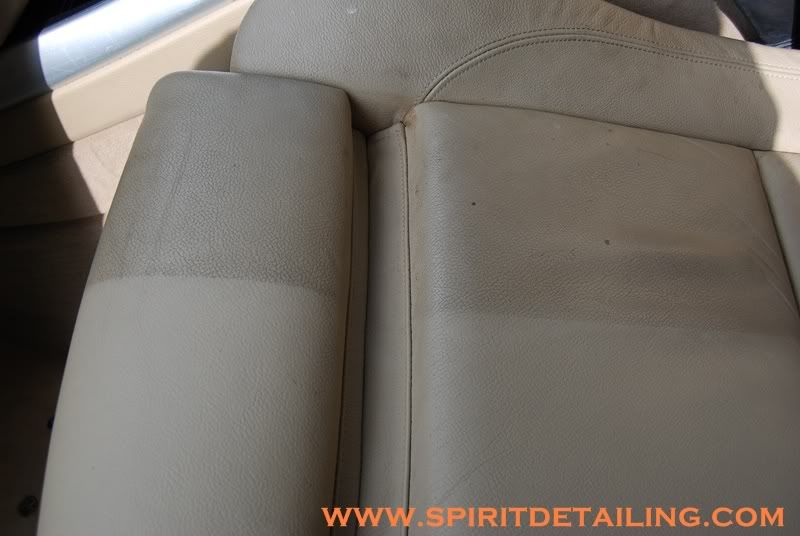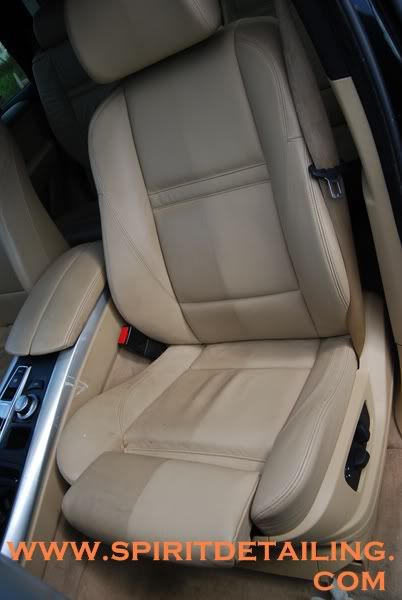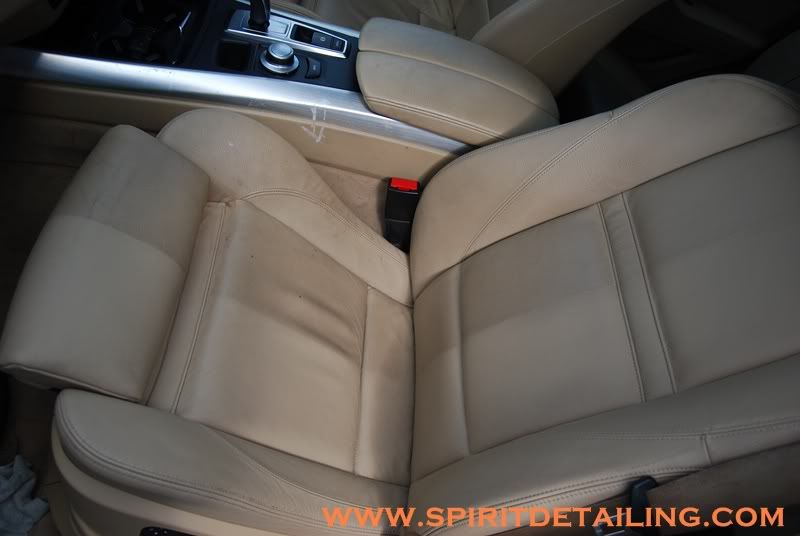 Dashboard got a deep cleaning...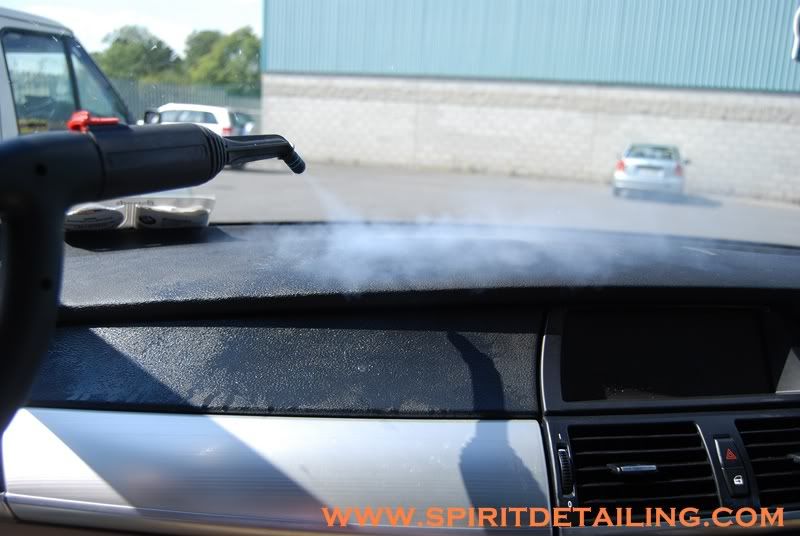 Along with the vents etc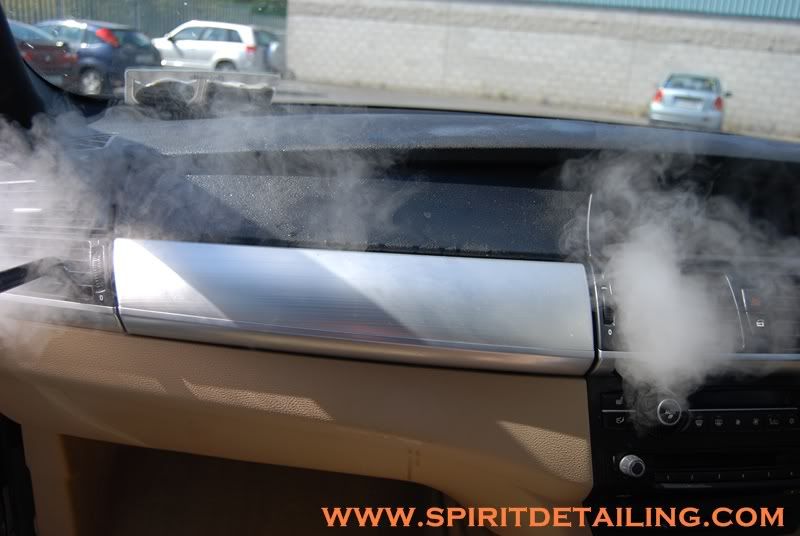 Everywhere there could be dirt had lots of it!! It took me a minute to find where this was as when the seats were being put up and down, mysterious crumbs and crap kept appearing!!
Mats were vacuumed, shampoo soil extraction & steam cleaned.
Finished results for the interior...
Those air-fresheners were indeed snipped and thrown out!!
The next morning saw a good start on the exterior but there were a few dents and dings that needed proper professional attention from Paul at Autodent.ie. He's great - a real master of PDR.
My prepping went as it usually does. Full Paint Detox, Tar removed with Tar X, wheels cleaned with Cleancar.ie Very Cherry and decontaminated with Iron X Cleaner and Iron X Paste on the stubborn brakedust deposits :
Got the car inside in time for a break so I did an Interior Anti Bacterial Treatment just to finish the job. Basically, it fills the interior with a smoke that contains particles so miniscule that it permeates everywhere, killing any lurking bacteria and neutralising anything that could cause a whiff!
From here on, I didn't take many photos as I had a huge task polishing all that paint! Here's the condition and one progress shot of the swirls and polishing....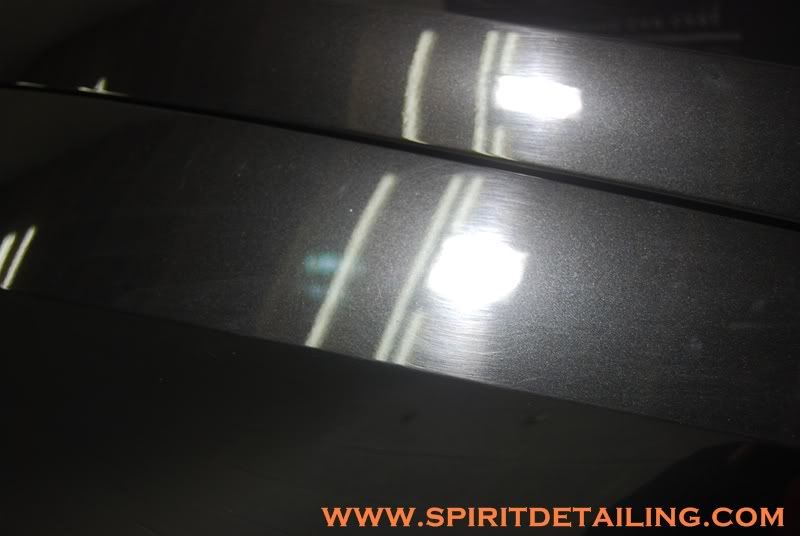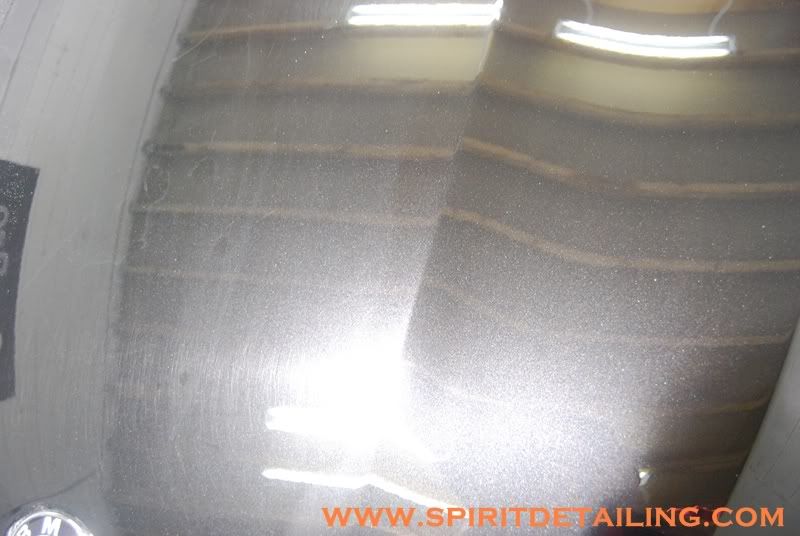 Three after shots. If you check the clock on the back wall you will see how late it was.
The X5 was coated in CQuartz. Interior was coated with an acrylic latex sealant and the carpet was protected with a stain resistant coating as well. Full Vehicle Protection!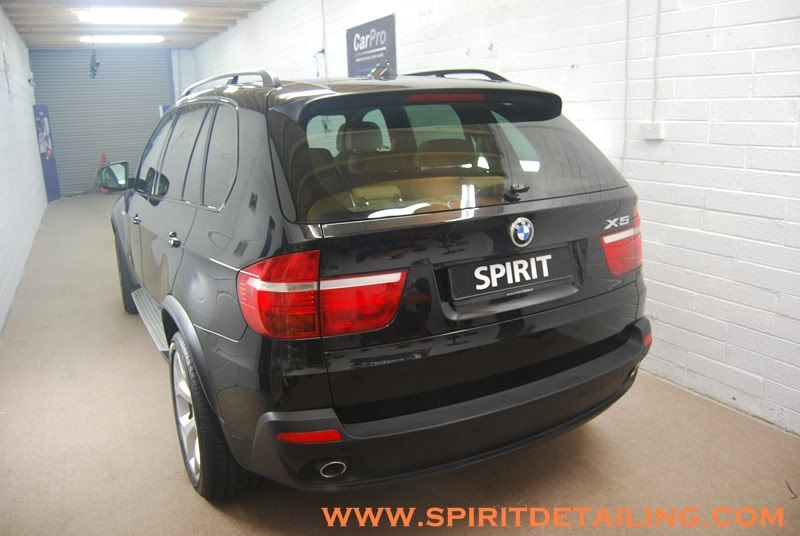 Thanks for reading and for getting this far! That was one of my most intense details for the sheer scale of the task. Ironically, that's when I get most fed-up taking photos!! Have to hire myself a photographer
Any questions, please fire away.
Kind regards,
Brian